Music
Brand New K-Pop Girls Group LE SSERAFIM by HYBE Finally Makes Official Debut With Music Video Release Of 'FEARLESS'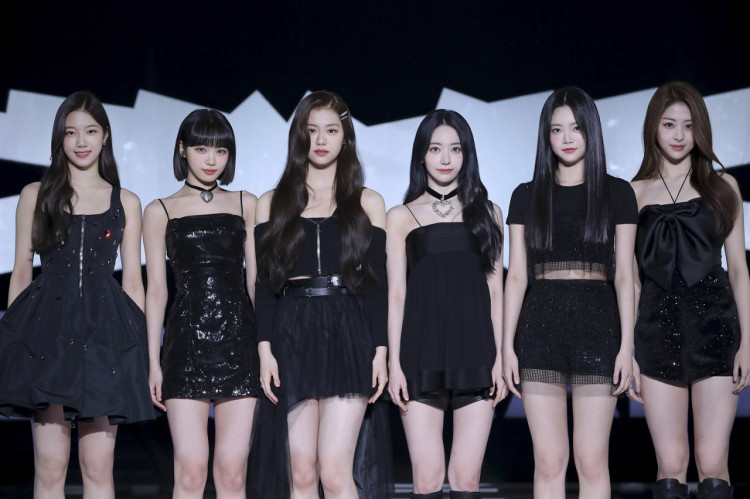 The brand new girl group has been created by HYBE, which is also the entertainment company as well as talent and management agency of worldwide phenomenon BTS.
The new K-pop group made the official debut on May 2 KST with the release of their first mini-album 'FEARLESS,' featuring an eponymous title track.
The funk-based alternative pop song "FEARLESS" combines a deep groove and bold bass riffs. Its sound force is combined with a powerful message, which includes lyrics about moving on without being deterred or shaken up by your past.
Bang Si Hyuk led the production of the song, while the rest of the song credits features production team 13, American pop artist Destiny Rogers, and singer-songwriter BLVSH of BTS's "Life Goes On" fame.
In the music video for the song, the band members impress both with their unique choreography and strong visuals, and seem quite ready to make a big splash in the world of K-pop.
The band comprises six members, which includes Hong Eun Chae, Kim Ga Ram, Kazuha, Huh Yunjin who is a former contestant from "Produve 48", and previous IZ*ONE members Kim Chaewon and Sakura.
Incidentally, the band's name, LE SSERAFIM, is an anagram of the phrase "I'm Fearless".
Source Music announced on March 14 this year that they would be launching a new girl band in collaboration with Hybe Corporation. Kim Chaewon and Sakura were set to be the band's first members.
On March 21, Hybe gave the confirmation that the band would make its official debut in May. The group members were disclosed through the teasers of "The First Moment of Le Sserafim" from April 4 to April 9.
Source Music announced on April 13 that LE SSERAFIM would drop "FEARLESS", their debut extended play, on May 2, 2022. Within seven days, the pre-orders for the EP surpassed 270,000 copies and 380,000 copies in 16 days.
The video garnered 7.5 millions of views within just hours of being premiered. The mv opens with spunky dance moves by the girls, who are all dressed in black or white athleisure wear in the first shot. The song and mv has got mostly positive reviews from netizens and viewers.
Seems like LE SSERAFIM is here to make a splash! For now, check out the full music video for the single here.