Celebrity
Alleged Bullying Victim Of LE SSERAFIM's Kim Garam Leaves Comment On Her Fancam Video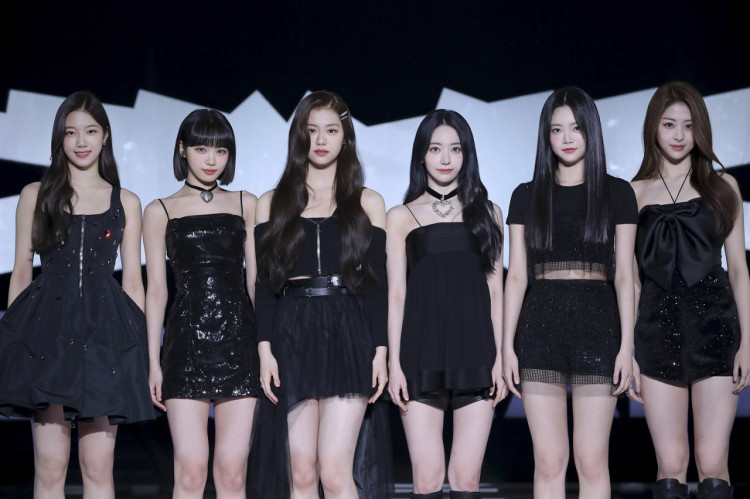 New K-pop singer Kim Garam has been at the center of a school bullying controversy ever since her debut was announced as a member of LE SSERAFIM.
There have already been numerous online community posts, which claim that Kim Garam was a bully in school and several photos and items have been posted showing the alleged proof of her behavior.
In addition, claims have also been made that the rookie K-pop idol's friends have been threatening and harassing the victim after the bully claims against Kim Garam surfaced.
LE SSERAFIM's agency HYBE, which also manages mega idols and King of K-Pop BTS, continues to deny the allegations. According to Garam, it is tough to give any statements related to the bullying controversy. However, with increasing claims that allegedly expose the singer, one of the netizens who raised the allegations about school bullying has been reportedly sued.
Regardless, it has not been able to shut down the allegations. Now, the alleged victim has also left a comment on a YouTube fan cam video of Kim Garam.
The alleged victim posted that they did not say anything due to fear of being sued and it is not because they did not have anything to say. Furthermore, the bullying victim also said that all of Kyungin Middle School kids knew how Kim Garam is cleverly dirty.
Furthermore, the victim mentioned how afraid they were of Kim Garam in school and how she made the person not want to attend school, and now their blood boils in anger, and their whole body trembles thinking how happy the singer is on making a debut as an idol.
They also asked the singer to ensure to climb to the top and get loved by people as there were plenty to take her down. The fan cam post was shared on numerous online platforms and communities where netizens shared their opinions.
The netizens were divided in their opinions as some said that the alleged victims had not shared clear evidence, while others criticized HYBE and Source Music for continuing to give support to a school bully.
Meanwhile, LE SSERAFIM have had one of the most successful debuts and their first music video "Fearless" has already garnered more than 50 million YouTube views just after a week of its release on May 2.