Celebrity
The K-Pop Artists Who Look Upto BTS's Jimin As A Performer, Dancer, And Idol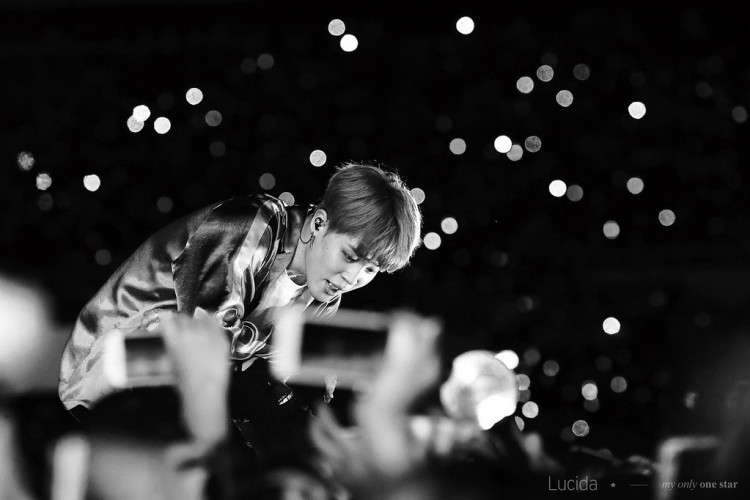 South Korean singer Taehyun of the K-pop group TXT is the latest name in the line of K-pop artists who look up to Jimin as a performer while he is dancing, making him the idol of idols.
In a Weverse Magazine interview, Taehyun shared
that he looks up to Jimin as a dancer, because in comparison to all the other performers Taehyun knows, Jimin is the pinnacle of the classical dance style.
Taehyun revealed that while he is trying to do different choreographies, he tries to imagine what Jimin would do.
Previously, other members of TXT have also been appreciative and vocal about their praise for Jimin's dancing energy. According to Beomgyu, the BTS singer's energy while dancing makes him seem like he will break his bones and that he too wants to channel the same while dancing.
Hueningkai of TXT has in the past cited Jimin's Filter performance as his inspiration, especially while he was thinking about how he could be more expressive during his own group performances.
In fact, Beomgyu also highlighted Jimin's attitude in his "Filter" performance and how he gave everything to the stage, inspiring various younger idols who look up to Jimin to learn and improve their own stage performances.
ENHYPHEN is another K-pop band whose members have named Jimin's performance style as their inspiration. Jay of ENHYPHEN has publicly said that Jimin makes dancing seem like an easy thing to do even while using every last bit of energy in it, to the point of collapsing from exhaustion, but still pulling it off.
ENHYPHEN's NI-KI has expressed his love for the performance of "Lie", which Jimin has done, due to its contemporary choreography. NI-KI wants to dance to "Lie" just like Jimin does and make it look cool like he does.
SUNGHOON, another band member of ENHYPHEN, has also spoken about his wish to cover "Lie". The leader of ENHYPHEN JUNGWON has shared how in the past he has talked about how the BTS member has danced while tying his shoelaces in the dance practice of "Fake Love", calling it really cool.
The newest, rookie K-pop artist who looks up to Jimin and talks about him reverently is Kazuha Nakamura of LE SSERAFIM, who finds Jimin's dance "Dynamite" especially beautiful. She disclosed how Jimin's balance of K-pop choreography with classical dance increased her interest in performing as well.