Celebrity
BTS: Jin Says He Is Inseparable From ARMY, Compares His Relationship With Fans To That Of Moon And Earth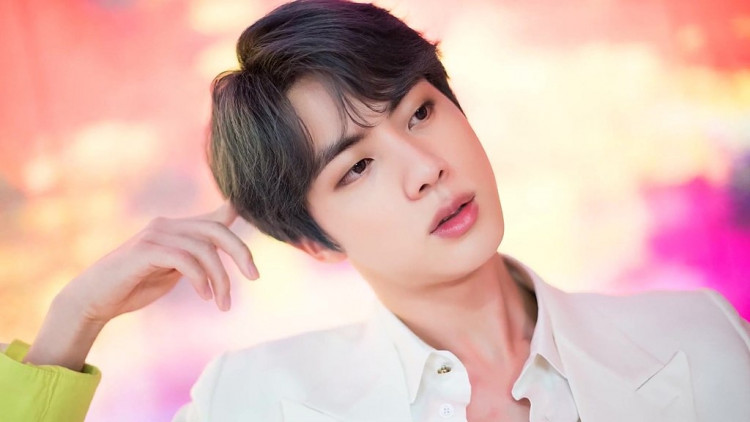 BTS's Jin recently talked about the songs he has selected for the band's next album, which will comprise three CDs.
The "Worldwide Handsome" singer said that he wanted to include "Jamais Vu" and "Moon" in the upcoming anthology album by BTS called "Proof", which is slated for release on June 10.
As a countdown to the album release, the Bangtan Boys are dropping snippets called "Proof of Inspiration", featuring each of the band members respectively, on the band's official Twitter account from May 16 to May 22, with one snippet being released per day.
Jin wanted to have these two songs in the album so that fans could hear them again. According to the K-pop megastar, everyone knows that the ARMY and he is inseparable, just like the Earth and Moon.
The singer shared that it is a well-known fact that this is what the moon is all about, meaning it always revolves around the Earth, similarly Jin's life revolves around his fans.
The South Korean artist mentioned that he is at a point where he is the ARMY and the ARMY is him and that they both are assimilated into one.
Jin also said that the path that he has taken so far would not have been possible without his fans. He called the ARMY his and the band's living proof. He compared the relationship to the lyrics of Jamais Vu and said that whenever things get difficult and he feels exhausted, he will think of his fellow band members from BTS and the ARMY, who have been his comfort and refuge, and make more good music.
"Proof" will have a total of 48 songs spread over the three CDs. It will include fan favorites, previously unreleased demos, as well as many of the hit singles by BTS. The album will also have three brand new songs.
So far, Jin, V, and Jimin have talked about what has inspired their song selection for the album in their respective "Proof of Inspiration" snippets.
Each BTS member will select a solo song and sub-unit song to be featured on the second CD 2 of the album. V picked "Singularity" and "00:00 (Zero O'Clock)," while Jimin chose "Friends" and "Filter".
Fans are anticipating that the next member to reveal their "Proof of Inspiration" is going to be Jungkook. The snippet drop on May 19 will clear the mystery.