Celebrity
BTS: Jungkook Shares He Is Happiest Singing And Dancing For The ARMY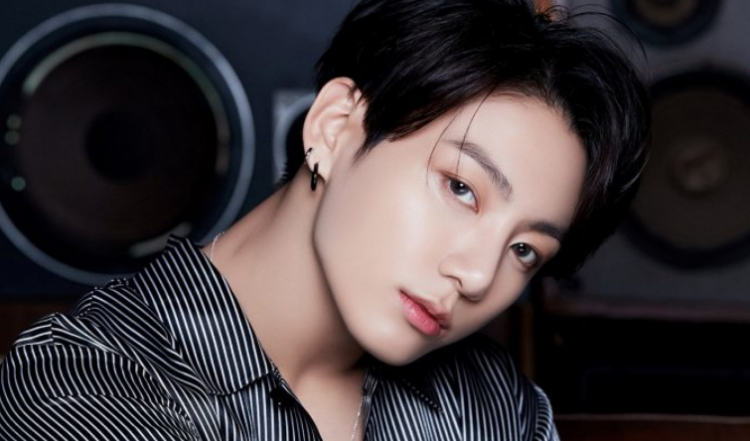 The Bangtan Boys are all set to release their new album called "Proof" next month on June 10. The upcoming album will be an anthology featuring three CDS and a total of 48 tracks.
The album will comprise three brand-new songs, unreleased demos, fan favorites, chart-busting hits, and songs personally selected by all the seven members of BTS.
To promote the album, the official Twitter handle of BTS is releasing snippets of each of the members talking about the songs that they have chosen for the album, the reason for the selection, and what has been their "Proof of Inspiration".
So far V, Jin, and Jimin had their "Proof of Inspiration" released on May 16, 17, and 18 respectively. Fans had anticipated that the next BTS member to have his snippet dropped would be Jungkook, and it seems that they were absolutely right.
On May 20, the BTS Twitter handle dropped the golden maknae's "Proof of Inspiration" snippet, where he talks about the reason behind his song selection and what he considers as his proof.
Jungkook added "Dimple" and "Euphoria" to the upcoming album, because in truth he likes it best when he gets to sing with the other BTS members.
The artist likes to connect with the ARMY, the name of the official fandom of the group, no matter what the songs are. According to him, that is what he has been dreaming.
The youngest member of the South Korean band shared that even now, he loves to sing and dance, and it makes him incredibly happy to hear the roar of the audience in front of him while performing.
For Jungkook, he is always happy when he is on the stage and he is glad that there are people who get happy on seeing him on the stage.
The much-loved artist said that he is happy and enjoys every single day. Moreover, he is happy making music while watching the fans and their smiles as they watch him. They are his "Proofs".
Now, 3 more "Proof of Inspiration" snippets are due, which will be continued to be released each day until May 22.
Meanwhile, Jungkook took over the U.S and worldwide trends with multiple keywords today. #Proof_Of_Jungkook trended at #5 in the U.S and at #2 Worldwide, #ProofOfInspiration4 trended at #3 Worldwide, and Jungkookie trended at #29 in the U.S and at #14 Worldwide.