Music
BTS: Jimin Wants To Show His Many Different Colors To Fans In New Album, Calls 'ARMY' His 'Proof'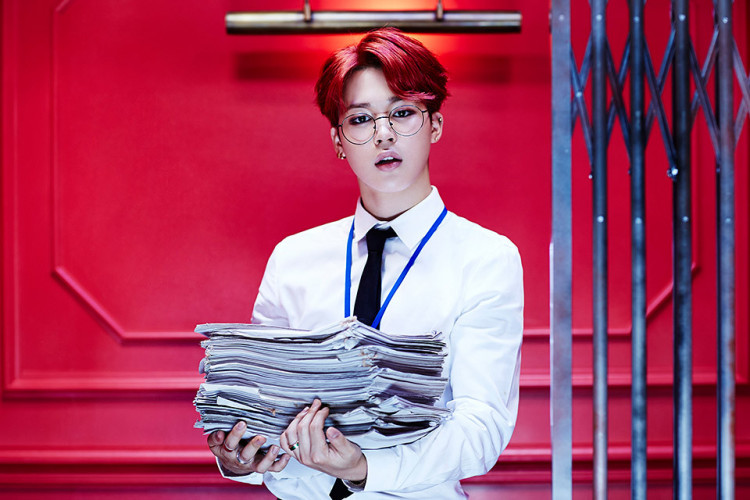 In the latest "Proof of Inspiration", dropped by BTS in a countdown to the release of their upcoming anthology album "Proof", Jimin talks about the songs he wanted to personally include in the album. He also names the people he considers as his "Proof".
Jimin wanted "Friends" and "Filter" to be included in the album. He wanted to live up to the expectations of the band's fans, known officially as the ARMY. The K-pop megastars wanted to show them various sides of themselves.
The singer shared that he still has many different colors left to share. Jimin also revealed that he might have come across as being someone who is colorless, instead of being colorful, if he had accommodated himself as per the ideas of other people, without having a distinct shade of his own self.
The "Brand King" singer said that, however, his friends, which comprises fellow band members of BTS as well as the ARMY, were always there to help remind him of his own essence, and keep him centered. Therefore, according to Jimin, his friends are his "Proof".
The album is slated for release on June 10, and so far band members Kim Taehyung, also known as V, and Jin have spoken about their "Proof of Inspiration", in snippets released by the official Twitter handle of BTS.
V's snippet revealed his picks to be his solo track "Singularity" and the vocal-line (Jungkook, V, Jimin, and Jin) track "Zero O'Clock".
The eldest member of BTS, Jin's picks were disclosed to be his solo track "Moon" from "MAP OF THE SOUL : 7", the band's 2020 release, along with the unit song from the same album "Jamais Vu", which highlights Jin and fellow BTS members J-Hope and Jungkook in a unique combination.
After making the announcement for their anthology album, the Bangtan Boys have been keeping the ARMY busy with several updates related to the upcoming release.
The band disclosed a teaser schedule, which was full of exciting releases and numerous mysteries, leading up to the album's release. The week of May 16 through May 22 has been kept for the "Proof of Inspiration" related releases.
According to the ARMY's deductions, the snippets will be dropped in reverse order to the order in which the Bangtan Boys' debut teasers were revealed. If the deductions of the fans are correct, then the next "Proof of Inspiration" member will be Jungkook.