Celebrity
BTS: TaeTae Reveals How V And Kim Taehyung Are Separate Personalities In New Teaser Video 'Proof Of V'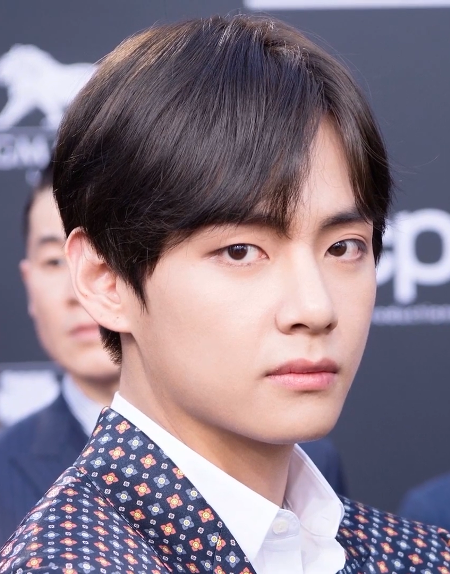 BTS is gearing up to release "Proof", its new anthology album on June 10. After dropping the tracklists for CD 1, CD 2, and CD 3 on its official Twitter handle, the group has released a short video where singer Kim Taehyung, popularly known as V professionally, talks about the two songs he has chosen for the album.
Incidentally, "Proof" will feature a mix of new and old songs. V talked about his "Proof of Inspiration" as a part of the Bangtan Boys promotional schedule and shared how Kim Taehyung and V are separate entities and he keeps the two personalities different.
The "Christmas Tree" singer mentioned that he picked "Zero O'Clock" and "Singularity" for the album, Proof. The K-pop megastar explained that he tends to think of Kim Taehyung as separate from the artist V. Therefore, the singer thought that he had to select one or the other, as the "Singularity" music video visually portrays. It was at that point that TaeTae thought hard about who he was as a person, and felt a bit confused.
The BTS singer explained that Kim Taehyung spends ordinary days with friends and family, while V loves to perform on the stage, surrounded by the ARMY. However, now he has been able to accept both sides of himself, at the same time keeping them separate.
The much-loved musician also disclosed that he has lessened the burden of thinking so much, too, similarly to how the day resets at midnight. However, TaeTae thinks all this time he spent wondering is the "proof" that made him into who he is today.
The promotion schedule "Proof of Inspiration" will continue for seven consecutive days, beginning today on May 16, which is officially Day 1, until May 22.
Through "Proof of Inspiration", it seems that each BTS member will respectively share what inspired them to choose particular songs to be included in the upcoming anthology album. It will also open the doors to their inner thoughts.
Meanwhile, see TaeTae talk about his inspiration here.
In other news, BTS has created history at the Billboards Music Awards by winning a total of 12 trophies, counting this years three awards that they won, making it highest number of wins by a group. The feat saw them surpass the earlier record held by Destiny's Child, who had a total of 11 wins and were unbeatable for 17 years until BTS came along.