Celebrity
BTS: V Treats ARMY With New Romantic Song Posted On His Social Media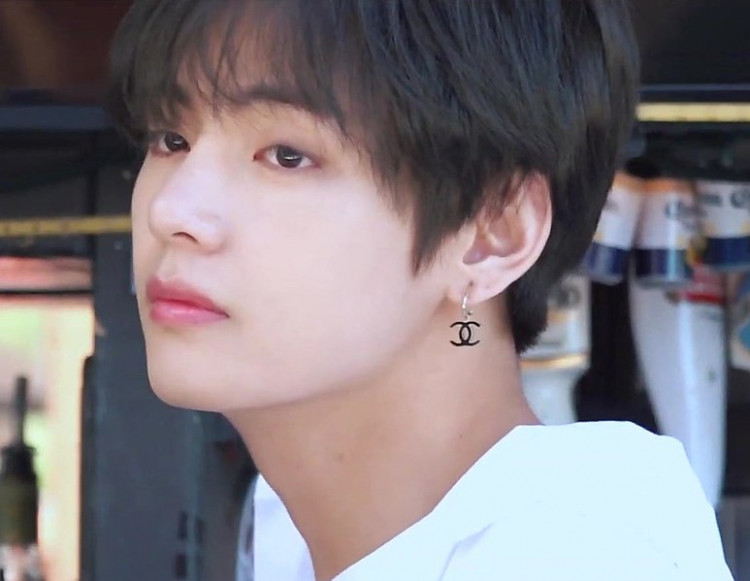 Kim Taehyung aka V of BTS recently treated the ARMY with a new romantic song. However, the K-pop mega idol revealed, even as he released the track, that he would be deleting it soon.
TaeTae, as the singer is fondly called by his fans, also mentioned on Weverse that he had one more song to delete/throw away and if fans wanted to hear it.
Soon after, the official Twitter handle of BTS uploaded a few videos of V sitting at his workstation, while playing the unreleased track in the backdrop. He was heard singing the song in English, and it sounded like a romantic track. TaeTae was seen wearing a white T-shirt by Burberry.
In recent times, V has disclosed that he has recorded and deleted several songs. The compositions, appearing to be demo versions, are often rumored to be a part of "KTH1", his mixtape.
Meanwhile, V also took to his Instagram handle to share stories that gave a glimpse into his latest drama playlist. The artist is currently hooked on the K-drama "Our Blues", which has Shin Min A, Lee Byung Hun, and Kim Woo Bin portraying people from different walks of life on South Korea's Jeju Island of South Korea, with each telling a different story while running through their everyday life.
Taehyung captioned the story in Korean asking to please upload the next episode quickly and dubbed it the drama of his life.
Incidentally, V's BTS bandmate Jimin made his official soundtrack debut with "Our Blues" in April. The latter collaborated with Korean singer, and good friend, Sungwoon to create the track "With You", which has also been breaking chart records.
In other news, according to Spotify, BTS member J-Hope has recently recorded a total number of 10, 124,622 Spotify followers. It indicated that Hobi has become the first-ever Korean singer to amass more than 10 million followers.
J-Hope had gathered 9 million followers on the streaming giant back in February 2022 and gained 1 million more in just three months.
At the moment, Spotify has 1,165 registered Korean artists and Hobi ranks fourth in terms of follower ranking, after his own band BTS, BLACKPINK, and TWICE.
J-Hope currently has eight solo songs registered on his Spotify page, including "Blue Side", "Daydream", "Always", "Base Line", "Hope World,", "Airplane", "P.O.P", and "Chicken Noodle Soup". All the tracks have been written and composed by Hobi himself.