Music
BTS Releases Track List Of CD 3 For New Album 'Proof', Will Include Never-Heard-Before Demos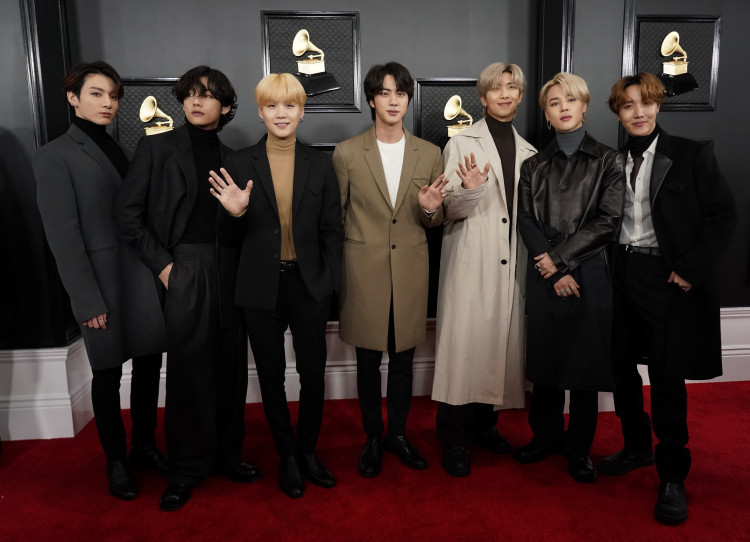 BTS has shared the final tracklist for "Proof", the K-pop band's upcoming anthology album. The third CD will have a set of 14 songs.
CD 3 will have multiple demo versions of BTS's songs. Each group member will get a dedicated demo of their own on the CD, including "Spring Day" by V, "Still With You" by Jungkook, "Epiphany" by Jin, "Seesaw" by SUGA, "Young Forever" by RM, "DNA" by J-Hope, and the fan-favorite "Tony Montana" by Jimin in collaboration with SUGA.
According to the press release by Big Hit Music, CD 3 is dedicated to the group's official fandom, the ARMY. It will also include unreleased tracks "Quotation Marks" and "Young Love".
The new song "For Youth", which is described as expressing the gratitude and affection of BTS to the fans, is also a part of the tracklist.
Group leader Namjoon, is included in the "For Youth" credits along with SUGA and J-Hope. The trio is reportedly touted as the group's possible new rap subunit.
All in all, CD 1 consists of 19 tracks, CD 2 comprises 15 songs, and CD 3 has 14 songs. For the last CD, 13 songs will only be available on CD3 and the 14th song "For Youth" will also be available digitally.
While CD 1 will have all the title songs of all albums by BTS, CD 2 comprises unit songs and solo songs, which feature the different charms, colors, and sincere stories of the septet.
If the first CD chronicles BTS, then the second CD is created to understand how the group, which has been running together for nine years, has shined by respecting each others' colors and tastes. The tracks on CD 2 were selected by the seven members themselves.
Meanwhile, CD 3 will be a compilation of demos that have never been heard before.
While the CD 2 and CD 3 will be available on streaming platforms, Big Hit Music has stated that CD 3 of the anthology, apart from the bonus track "For Youth", is going to be a CD-only release.
"Proof", which is slated for release on June 10, is a compilation that traces the storied career of BTS so far, through a mix of previous releases and new tracks, which will be reflecting the ideas and thoughts of the members on the past, present, and future of the band.
BTS will next drop the "Proof of Inspiration". The band has also released the upcoming album's promotional schedules, including the release dates of the first batch of the "inspirations" on May 17, the album's concept photo on May 28, and the teaser for the lead single of the album called "Yet To Come", on June 8.