Celebrity
BTS: V Visits Korean Countryside, Tucks A Flower Behind Ear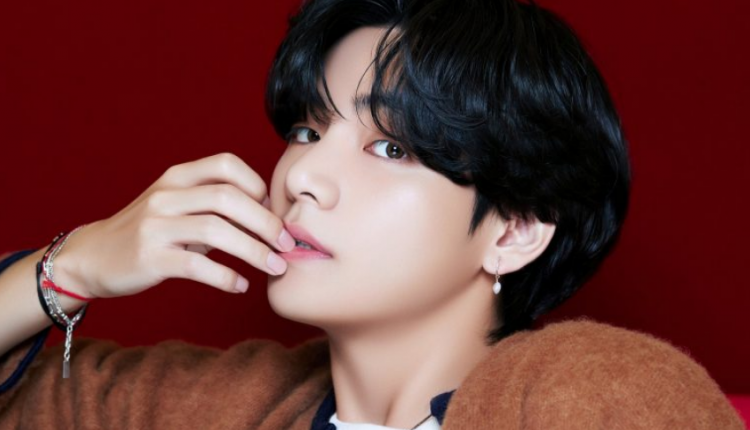 Kim Taehyung aka V of BTS recently visited South Korea's countryside and shared pictures of the same on his personal social media account.
The megastar, who is fondly referred to as TaeTae by his fans, posted photos of flowers on his Insta stories. One photo in particular, which showed him with a flower tucked behind his ears, made the ARMY melt with its cuteness.
In the pictures, Taehyung was seen wearing a navy blue sweater paired with grey pants and sandals. He also accessorized the outfit with a brown belt and also wore a mask.
One of the photos showed the singer bending down and holding a flower, while in another he had a yellow flower tucked behind his ears. Taetae had his back to the lens of the camera when the photos were captured.
V also shared a photo of a dog peeping from behind a green gate. The K-pop idol's visit comes after his fellow band members J-Hope and RM also shared photos of their days spent outdoors.
RM, who is the leader of BTS, recently shared Insta posts of him walking amid nature as well as sitting on a huge rock. One photo also showed Namjoon sitting in front of a store, enjoying wine, to which V had commented where was RM, and the latter answered with mountain emojis.
Meanwhile, Hobi had posted pictures of him posing in front of buildings, captioning them as "Adult's look", as translated by an Instagram user. V commented on J-Hope's post too, asking him where he was, to which Hobi replied, of course, he was home.
Recently, J-Hope also showed a sweet display of support for fellow K-pop band TXT's comeback, who made their highly-awaited return with "minisode 2: Thursday's Child", their latest mini-album and its title song "Good Boy Gone Bad".
Just a few hours later, Hobi took to Instagram Stories to show love and support for the new music video of the title track. He posted a snippet from the video and tagged TXT, captioning it with a thumbs-up emoji and writing "Find strength, dongsaengs (a Korean term used for male friends or younger brothers).
Meanwhile, BTS is gearing up for the release of their new anthology album "Proof" on June 10. It comprises three CDs, and the tracklists of the first two have already been dropped while CD 3's tracklist will be dropped by May 11.
The tracklists of both the first two CDs include new songs as well as older hits by the Bangtan Boys.