Music
BTS Releases Track List Of CD 2 For New Album 'Proof'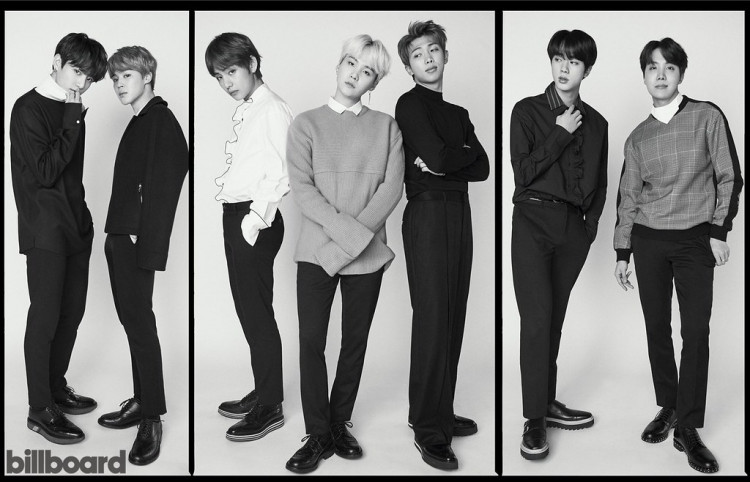 The Bangtan Boys have unveiled the tracks included in the second CD of "Proof", their upcoming anthology album.
The CD 2 of the highly anticipated album has 15 songs in total, including fan favorites such as "Filter", "Her", and "Singularity". The CD also features a new track titled "Run BTS" whose credits feature band leader RM as well as SUGA and J-Hope. Incidentally, "Run BTS" is also the title of the band's variety show.
The other songs on the tracklist include "Euphoria", "Zero O'Clock", "Outro: Ego", "BTS: Cypher PT3: Killer", "Trivia: Seesaw", "Jamais Vu", "Moon", "Stay", and "Intro: Persona".
BTS's agency stated that if the first CD of "Proof" is the chronicle of the band, then the second CD is designed to show why the Bangtan Boys, which has been a group for nine years, shines while respecting each other's colors and tastes. The statement also added that the BTS septet handpicked the tracks for the second CD.
Meanwhile, BTS dropped the tracklist for the first CD of the album on Sunday, which has 19 songs including the lead single "Yet to Come" and other hits like "On", "Dynamite", "Boy with Luv (ft. Halsey), and "Fake Love".
The upcoming anthology album comprises three CDs that embody the history of the Kings of K-pop, who have been active for nine years since their debut.
While the first CD mainly consists of title songs, the second CD includes unit group songs and solo songs by the band members.
The seven-member band has been releasing teasers of "Proof" since May 4, when they revealed the logo for the upcoming album. The group's official Twitter page also unveiled the "Yet to Come" cover two days later as well as the promotional activities' schedule related to the launch of the album.
Pre-orders for "Proof" started on the K-pop band's Weverse shop on May 4. The CD 3 tracklist is scheduled to be released by May 11.
In other news, BTS is going to skip the 2022 Billboard Music Awards (BBMAs), which are going to take place on May 15 at the MGM Grand Garden Arena in the US city of Las Vegas.
The K-pop stars, who have been attending the event continuously since 2017, will focus on the release of their upcoming album instead, even though they created a BBMA history by becoming the only act to get the highest nomination of seven.