Awards
BTS To Skip 2022 Billboards Music Awards Despite Having 7 Nominations, Highest In BBMA's History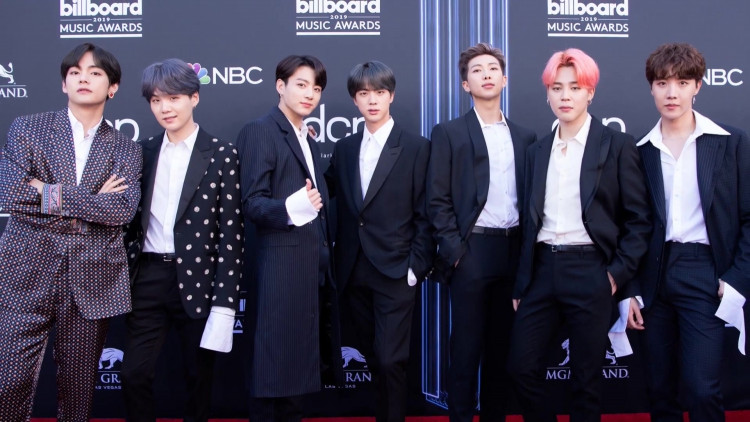 The Bangtan Boys have decided to skip the 2022 Billboard Music Awards to focus on their upcoming album "Proof", which is slated for release on June 10.
The packed schedule of the Kings of K-pop means they will have to miss out on the Billboard Music Awards, despite having created history by earning the highest number of nominations by a K-pop band for the prestigious awards show.
The Billboards Music Awards this year are taking place on Sunday, June 15 at the MGM Grand Arena, in Las Vegas, US.
Incidentally, the seven members of the South Korean group were in Las Vegas just last month, where they attended and performed at the Grammy Awards. Later on, they also hosted a four-day "Permission To Dance on Stage, concert in Vegas.
For now, the full concentration of the band is on their new album and will not be attending any award show. If they go on to win in the categories they have been nominated for on the Billboards, then they will give their winning acceptance speech via video.
The group's official fandom, the ARMY, is in full support of their idols' decision and has given feedback that they are happy about it. Meanwhile, during the last Billboard interview of BTS, the ARMY was indirectly accused of chart manipulation in the band's favor by mass-buying their tracks. It happened after "Butter", BTS's English song that was released in May 2021 went on to become the longest-ranking No. 1 song on the Hot 100 Chart by Billboard, after dominating it for 10 weeks.
Band leader RM defended the ARMY in response to the allegation and said that it is up to Billboard to alter the rules and base the ranking on streaming. Later on, Billboard altered the rules of their digital sales, which made it harder for the ARMY to buy their favorite artists' music and support them, which further angered the fans.
In 2017, the septet became the first K-pop band to earn a nomination and win a Billboard Award. Since then, they have won an award every year.
For the 2022 Billboard Music Awards, BTS has earned seven nominations in six categories for their tracks "Permission To dance" and "Butter". The group has got nominations in the categories of Top Rock Song, for their collab with Coldplay "My Universe", Top Billboard Global (Excl. US), Artist, Top Selling Track (two nominations), Top Billboard Global (Excl. US) Artist, Top Song Sales Artist, and Top Duo/Group. The seven nominations are the highest number that any band or duo has received in any year in the history of the Billboard Music Awards.