Celebrity
BLACKPINK's Jisoo Surpasses 60 Million Instagram Followers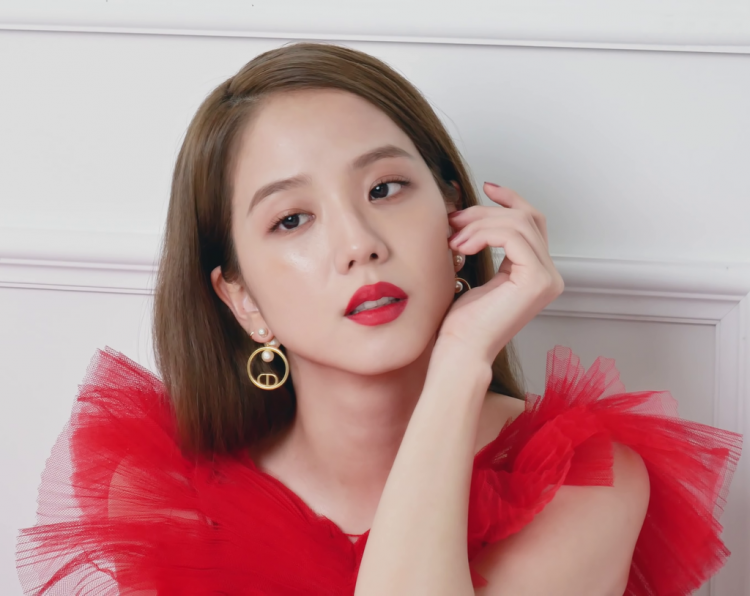 Mega K-pop idol and actress Jisoo has achieved yet another milestone by amassing more than 60 million followers on Instagram.
The superstar now ranks No.1 on the social media platform as the most followed South Korean actress. She achieved the new feat within three years and 11 months of opening her personal Insta handle in June 2018.
The highly popular unnie of BLACKPINK receives a lot of attention on her social media platforms. Most of her Insta posts are about beauty, and fashion, and also give a glimpse into her daily life.
Though Jisoo has already established herself as a megastar by being a member of one of the most successful K-pop girl groups, BLACKPINK, she has now also forayed into the world of acting by debuting in the K-drama "Snowdrop".
Incidentally, her Instagram followers also increased when Jisoo began her career in acting. The much-loved star is also the global brand ambassador for French luxury giant Dior and actively participates in their ad campaigns and endorsement activities.
In fact, the singer reunited with her "Snowdrop" co-star Jung Hae In during the Dior fashion show held this year in Seoul on April 30. The two colleagues were seen greeting each other during the event.
More recently, the duo also gathered with the rest of the cast of "Snowdrop", including Yoon Se Ah, Kim Hye Yoon, Jung Eugene, and Yoo In Na, on May 5 for the upcoming release of the series on Blu-ray.
Eugene shared snippets of what all happened during the event and fans were happy to see her and Jisoo again in the same frame.
Meanwhile, Dior also is in full force when it comes to generating social media content with Jisoo. The couture house released short Instagram reels on May 10 that showed the K-pop idol-actress preparing the ensemble that she wore to the Seoul Dior show.
Jisoo addressed the viewers in the video saying that she was getting prepared for the show and whether everyone was excited to get ready with her.
The South Korean star also gave a glimpse of all the Dior beauty products she was going to use for her makeup. She ultimately went for subtle makeup and red lips.
That video too has already received more than 4 million views and over 200,000 likes. Jisoo left a comment on the post with a heart emoticon.
Jisoo was seen in a black lace dress on the day of the event, with her long, black hair worn down casually.