Music
BLACKPINK Now Has Two Albums 'Kill This Love', 'The Album' That Have Each Surpassed One Billion Spotify Streams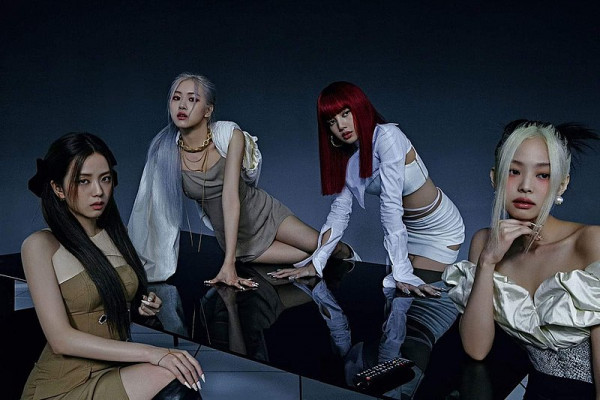 K-pop mega group BLACKPINK has added another feat to their list of achievements on Spotify. According to the music streaming side's newest update on May 2, the four-member girl band's "Kill This Love", which is their second extended play in Korean, has officially surpassed over 1 billion cumulative Spotify streams.
"Kill This Love", which was dropped on April 4, 2029, earned the feat three years and three weeks after its release. It has also become the second album by BLACKPINK to get more than 1 billion streams on Spotify.
The South-Korean band first earned this milestone with "The Album", their first full-length album. Moreover, "Kill This Love" also became the first extended play by a K-Pop girl band to earn this achievement. As of now, BLACKPINK is the only K-Pop female act to have two of their albums earning such a milestone.
Incidentally, the K-pop mega idols also created history recently on YouTube as "Boombayah", their debut track, surpassed 1 billion views on the online streaming platform.
Meanwhile, band maknae Lisa is back on her official YouTube channel with another LILI FILM. The Thai-born rapper shared moments from her recent European trip in the vlog. The K-pop idol gave a glimpse to fans of her magical visit to Disneyland Paris.
The superstar was seen purchasing official merchandise, enjoying on various rides. She also waved back at the various Disney characters during the parades, and also struck a pose in front of the legendary Disney/Cinderella castle.
In the vlog, Lisa also showed her day two of the official visit to the luxury, high-end brand BVLGARI. The singer is the global brand ambassador for the Italian jewelry house. She was seen trying on various precious necklaces and rings and learning more about the stones.
Lisa also shared an insight of her day three visit to BVLGARI when she shot for the official ad campaign for the brand.
Despite being on an extended hiatus, each BLACKPINK member ensures to update fans about their daily activities. From collaborating with luxury brands to modelling for them, the girls give an insight into all through their very active social media.
The four BLACKPINK members are at present busy shooting for magazine cover pictures for the different brands they represent, however, fans are being increasingly vocal that what they really want is a new BLACKPINK album.