Celebrity
SUGA Discloses BTS Is Fascinated With His 'That That' Dance, Opens Up About Shoulder Problems Post Surgery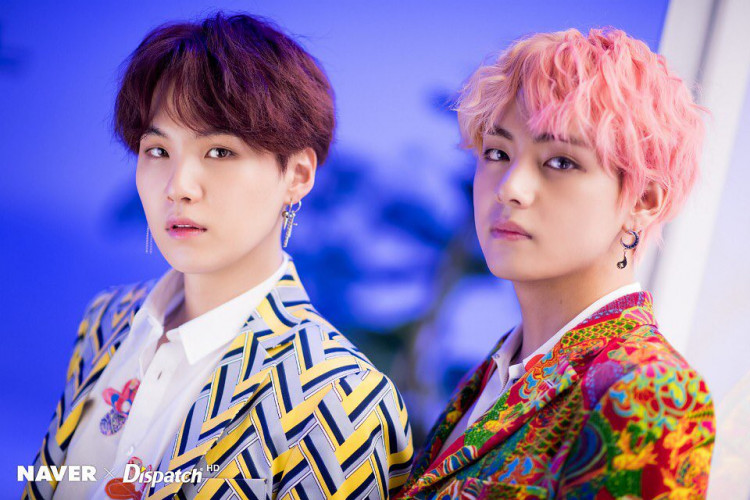 SUGA of BTS recently hosted a live broadcast, where he updated the ARMY about the present state of his shoulders after undergoing surgery in 2020.
Yoongi said that he can still feel a bit of restriction during his stage performance but does not necessarily get any pain. However, he said that there is a feeling where his shoulders feel firm.
One fan asked him whether his arm hurt while he performed the high-powered and energetic choreography. The K-pop megastar replied that ever since his surgery and this goes for the concert too, everyone can see if they watch closely that he cannot use his shoulder at a certain angle. The singer said that he cannot turn his left and right arms simultaneously.
Yoongi continued to explain the shoulder injury saying that they are different and that he cannot physically turn them until it starts to hurt.
He also disclosed that even when he raises his arms, the range of motion is different. It does not actually hurt to turn his arms, but if he goes too far, they begin to hurt.
The producer-rapper mentioned that the choreography gave trouble to his knees quite a bit, causing him a lot of pain. He shared that it feels like his shoulder is firmly connected to his joints after the surgery. But for some specific choreography, it is not his arms that hurt, but the knees.
The South Korean artist also talked about his experience while filming for Psy's new song "That That", which was released a few days ago on April 29. The "Gangnam Style" singer made a comeback to the music industry after nearly five years with his latest album "Psy 9th", which features SUGA and other K-pop acts.
Yoongi also discussed the song's lyrics and composition, and his music video appearance. He shared that each crew member had fun on the set.
"That That", is produced by SUGA and it is creating waves on the internet. The chart-busting song has been trending on numerous social media platforms. Furthermore, Psy has created a dance challenge with the hashtag #psyxsuga_thatthat, where netizens can post videos of themselves dancing to the song's chorus along with the challenge's hashtag.
Meanwhile, SUGA also revealed that his fellow band members from BTS, Jungkook, V, Jimin, Jin, RM, and J-Hope also enjoy the song and it is a hit among them. They are also fascinated by Yoongi's dance in the video.