Celebrity
BTS: Should HYBE Strengthen Jungkook's Solo Activities After Fellow Band Members Enlist For Military Service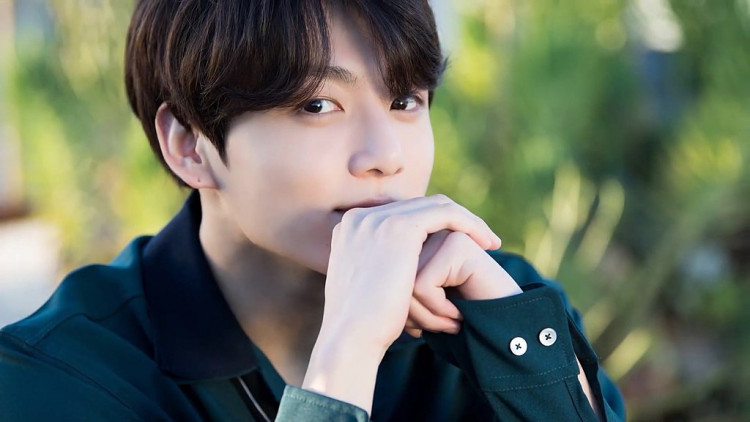 A reporter Lee Dong Hoon has written an article stating that BTS's agency HYBE needs to focus on the solo activities of youngest band member Jungkook and strengthen it to continue the influence of the Hallyu wave.
According to Hoon, the BTS maknae has composing and vocal abilities and also composed for a Japanese official soundtrack. Jungkook has broken numerous records with his solo tracks, showing that he should be given opportunities for more solo activities in the future.
The 24-year-old singer also recently dropped a solo song "Stay Alive", which made its debut at No. 95 on the US Billboard Hot 100 chart. It is also the first and only official soundtrack sung by a South Korean soloist, which has sold 100k units in 80 days of release.
"My Time", another solo track by Jungkook, made its debut at No.84 on the Billboard Hot 100, while yet another track "Euphoria" had ranked No.5 in 2018's Billboard Bubbling Under chart.
The reporter shares in the article that BTS's management agency and entertainment company should focus on strengthening the members' solo activities, particularly Jungkook.
As per him, it is expected that Jungkook being the youngest will be at the solo activities center as he is 24-years-old right now and will not be impacted by the compulsory military enlistment.
At present, three amendments to the Military Service Act are pending in the National Assembly, which were introduced in June 2021 to allow artists of popular culture, including BTS, to receive special military service exemptions.
Moreover, Jungkook is the band's main vocalist, sub-rapper, and lead dancer, and has also gained recognition for his vocal talent. The artist is also known for his ability to produce as much as he participated as a Japanese OST composer, which showed his versatility which is worthy of praise.
Hoon also reminded the readers of his article that Forbes had once said that it is rare for a Korean musical artist to get the 13th rank on Billboard's global 200 chart, which shows the world's 200 most consumed songs, and Jungkook made K-pop history with his achievement as the best record among male solo artists.
Furthermore, the multi-talented maknae has performed numerous artists' songs irrespective of the genre through cover songs and has met the needs of the worldwide M and Z generations with performance skills, trendy vocals, and solid basics.