Celebrity
BTS Needs Exemption From Military Service, Says South Korea's Minister Of Culture, Sports, And Tourism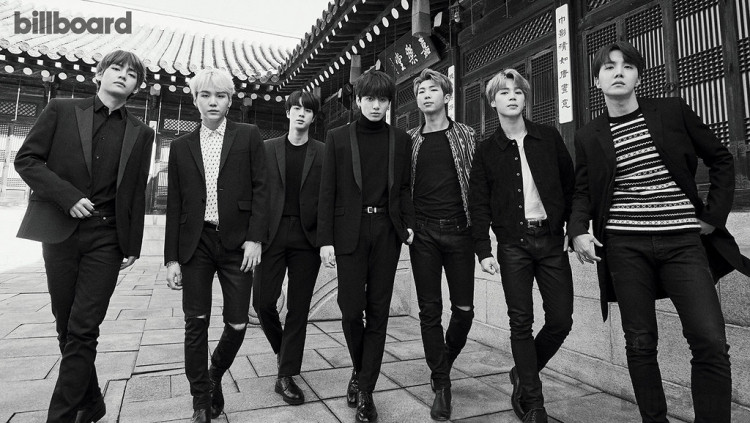 Hwang Hee, South Korea's Minister of Culture, Sports, and Tourism, recently highlighted the need for a related debate with regard to the military service exemption of BTS.
Hee held a press conference on May 4, during which he said that the pop culture artists today have no choice but to suspend their activities to fulfill their obligations to compulsory military service despite their achievements in raising the country's prestige, which is a clear loss for the nation.
According to the minister, art and culture artists should also get special military service exemptions. Hee said that it is not fair that pop culture artists do not get such an opportunity and therefore he felt that someone had to raise their voice to take a clear stand regarding the pros and cons discussed about the members of BTS enlisting.
Minister Hwang asked the National Assembly to pass the change in the enforcement ordinance amendment through an agreement as soon as possible, after that he will consult relevant ministries closely such as the Military Manpower Administration and Ministry of National Defense to establish fair and reasonable standards of benefit.
To demarcate the criterion for introducing special military service exemptions for pop culture artists, Hee mentioned only those people would be eligible who had received the Presidential Medal or something higher.
The minister also said that to get the special treatment it is mandatory to be at least this level, and in fact, the hurdles are very high. It is tough for anyone with less than 10 to 15 years of experience to get a presidential medal or award, which also emphasized the uniqueness of BTS.
Hwang also said that he would like to make a proposal to the BTS septet and their agency, being aware of the opposition of the Ministry of National Defense and public opinion. He added that BTS participates in the social contribution so young people in their twenties and other citizens can be convinced. Hwang, however, did not mention clearly what he meant by social contributions.
According to the minister, there are a lot of opposing opinions on a fair issue from the viewpoint of males in their 20s. but he hoped BTS's management company would have an opportunity to talk with them once.
Korea Music Contents Association's secretary-general Choi Kwang Ho stated that it is absolutely mandatory to have a system allowing pop culture artists, who have made contributions to the national prestige's advancement to serve as sports and arts personnel. He added that a chance should be given to artists who had elevated their status.
BTS's agency HYBE has not made any separate statements as of now.