Celebrity
BTS: Kim Taehyung V Smells Good 'Like Flowers' In Person, Japanese Celebrity Discloses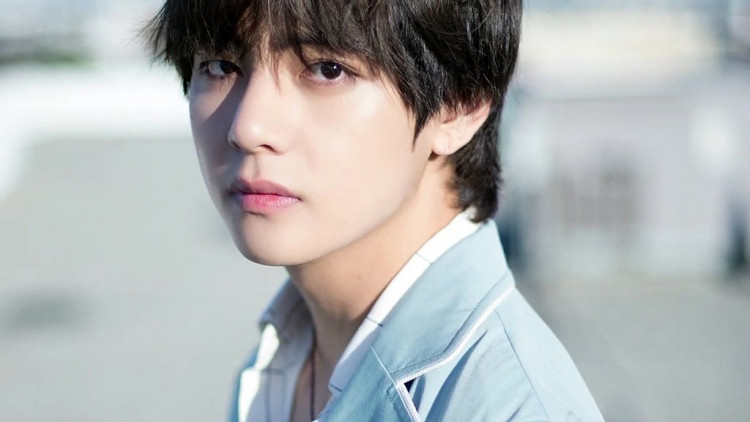 If you have ever wondered how your favorite K-pop idol and megastar Kim Taehyung smells, well you have an answer.
Famous Japanese Celebrity MC, Furuyama Masayuki, described V's fragrance recently.
Recently, NHK radio aired a eight-hour special "BTS Zanmai", which played songs by the Bangtan Boys and discussed the seven members.
During the radio show, Furuyama Masayuki, who is a famous DJ and MC from Japan, was also present. In the past, he has hosted official fan meetings of BTS in Japan.
The Japanese celebrity gave a glimpse into a meeting of his with V, when the former was the host of "BTS 5th Muster: Magic Shop", a fan meeting that took place in 2019.
The MC shared that at one of the moments during the event, he got quite near TaeTae, when the latter had leaned in onto his shoulder, while exchanging a playful banter. Masayuki described that up close V's sweat has a floral scent, it smells like flowers.
This description of V's fragrance also became a hot topic of discusiion on Twitter Japan, causing phrases such as At one 'Flower Scent" and "Tete's Sweat" to trend.
The Japanese DJ also disclosed that V is special tohim because he tends to go out of his way to learn the Japanese language and also come up with his own cute words to interact with fans in Japan.
Incidentally, during the same radio program, Miu Sakamoto, who is a Japanese Pop singer and also the daughter of famous singer Ryuichi Sakamoto, also covered "Christmas Tree", which is a solo OST sung by V. She praised the track for being wonderful and which only conveys love.
Sakamoto has previously praised TaeTae's vocals in Christmas Tree, calling it a moving voice with a post shared on Twitter, while also posting a screenshot of her listening to the track on her Instagram story. During the course of the radio show, V's other songs such as as a "moving voice" on Twitter and posted 'Hold Me Tight", a screenshot listening to the song on her 'Stigma", and "Sweet Night" were also played.
Uchimura Teruyoshi, who is a comedian, was also part of the show and mentioned that V was his favourite BTS member due to his cool expressions. In fact, he has shown love for TaeTae in the past as well.
Taehyung definitely has a lot of fans, which includes celebrities, in Japan, and the country seems to be TaeTaeland.