Music
BTS: SUGA Joins Psy As A Dancing Cowboy In 'That That' Music Video Teaser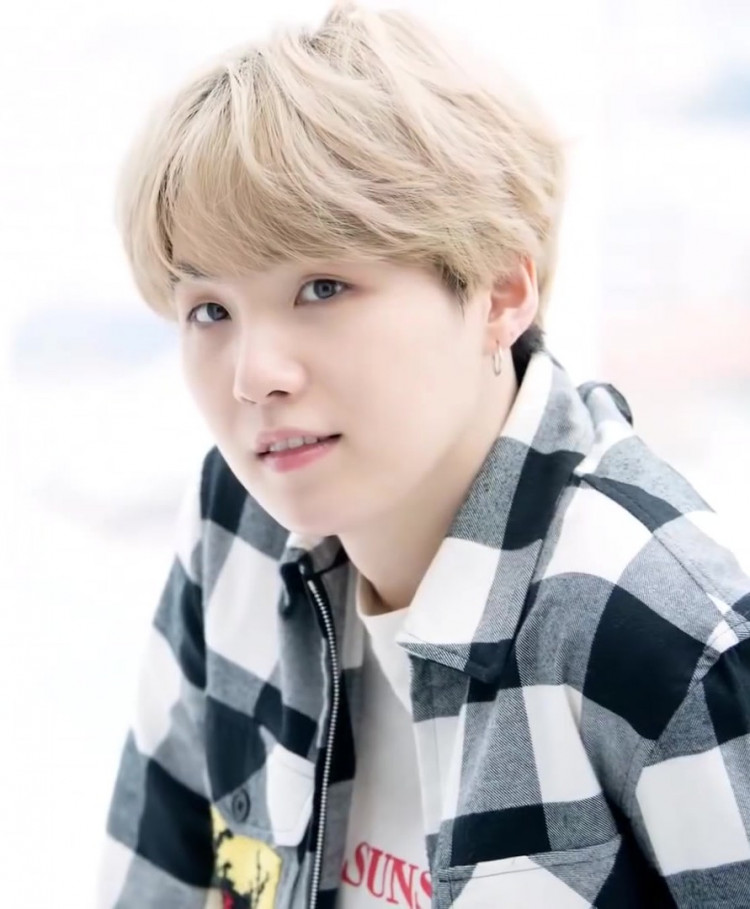 The "Gangnam Style" singer Psy has released a 10 seconds teaser for the "That That" music video. The song is the first single from "PSY 9th", the Korean superstar's upcoming album, which is up for release on Friday, April 29. What has taken everyone by surprise is that the mega K-pop idol SUGA of BTS makes an appearance in the video.
In the newly-released snippet, both Psy and SUGA are seen playing the role of cowboys, completely dressed for the part in flashy Wild-West style outfits. The duo is seen doing trendy dance moves in front of a dusty Western saloon. The visuals also feature the famous stars inside the saloon as well as taking a spin in a car, matching the pumping beats of the song.
Earlier this week, Psy had disclosed that SUGA had produced the song, however, there was no mention of the BTS singer actually featuring in the music video of the song.
In fact, Yoongi revealed in an accompanying 30-second promo clip that even he was unaware of the fact. The singer mentioned that he has never been that close with anyone he has done a collab with because he is not usually the kind to meet up in person with collaborators.
SUGA added that Psy wanted to meet him in person and at first they met because Yoongi wanted to produce his music, but then he landed up featuring in the song. The Bangtan Boy added that
after they met in person, going back and forth a lot, he still seriously did not expect to be dancing with Psy.
The BTS artist had earlier also said that he had become "besties" with PSY. He said that at first because Psy is many years his senior and someone who is so well-respected in the business, he was rather nervous. However, Yoongi felt it was like working with a childhood friend so the songwriting process became much more fun, and along the way, they became sort of best friends.
But soon enough, SUGA ended up learning the intense choreography featured in "That That" step by step, which made him get involved with the song even more deeply.
"Psy 9th" is going to feature many other collaborations, including a cover of Pia Zadora and Jermaine Jackson's 1984 song "When The Rain Begins To Fall" with MAMAMOO's Hwa Sa, as well as "Happier" with k-pop artist Crush.
See the teaser of the "That That" music video here.