Music
BTS: Kim Taehyung 'V', Jimin, Jin Break New Records Individually On Spotify, Shazam, iTunes Respectively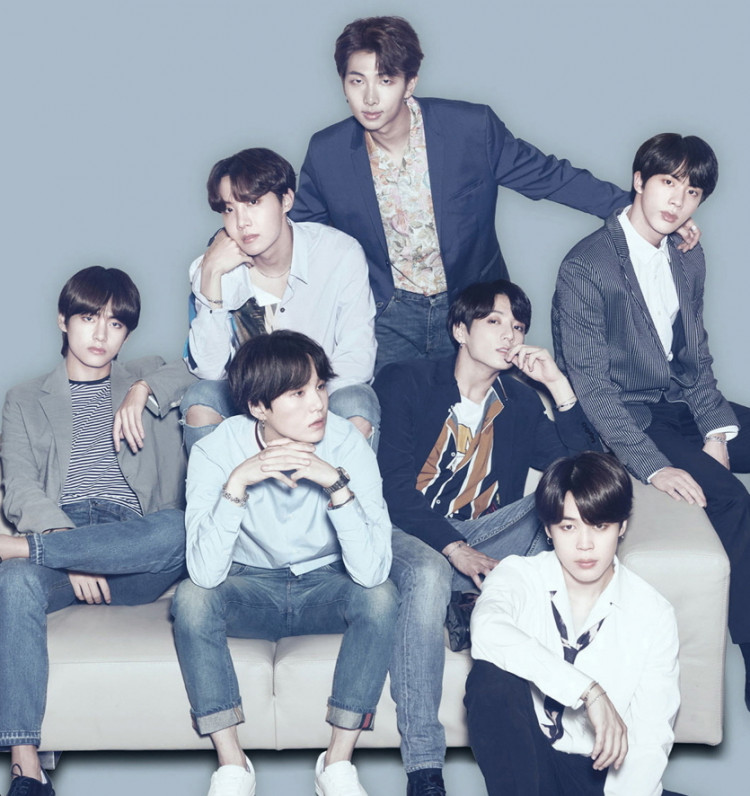 Kim Taehyung has added one more feather to his illustrious cap of records. V's solo track "Christmas Tree" has got over 100 million Spotify streams within four months after its release.
TaeTae's original soundtrack for "Our Beloved Summer", a K-drama series, was released last year on December 24. Since then, it has gone on to break many records in both the domestic and international markets.
"Christmas Tree" has also become Taehyung's second official soundtrack, after "Sweet Night", to surpass 100 million streams, which makes him the second male act from Korea after BTS to earn the record with multiple OSTs.
Furthermore, V is now the first and only K-pop artist to have five solo tracks that have surpassed 100 million streams, which include his songs under BTS, namely "Inner Child", "Stigma", and "Singularity".
Nam Hyeseung, the music director who wrote 'Christmas Tree' with Kim Taehyung in mind from the planning stages, also shared the milestone achievement via her Instagram story.
Meanwhile, fellow band member Jimin has set his own record by becoming the first artist to have two songs with 110 #1s on iTunes as of April 27. "With You" has become the the fastest track to dominate iTunes charts in 110 countries in iTunes's history.
"With You" is the official soundtrack of the K-drama "Our Blues". It is a duet song with Ha Sungwoon, which was dropped on April 24 at 11 PM KST. It has broken multiple records on iTunes, including earning most No.1's in first 24 hours, becoming the fastest song to earn No.1 in 110 countries, and being the only song until now in 2022 to earn No.1 in 110 countries.
On the other hand, Jin is also doing his share of record breaking. "Yours" by the "Worldwide Handsome" member of BTS has become Global Shazam Top 200'shighest charting Korean solo song.
Despite being released half a year ago, during last autumn on November 7, the beautiful first OST of the K-drama ""Jirisan" keeps setting new records. On April 25, the track became the highest-charting Korean solo song in history on Global Shazam Top200.
"Yours" has set numerous records on global charts and platforms.
All the three Bangtan Boys are definitely on a roll and the ARMY could not be happier! In other news, SUGA is seen dancing away in Cowboy gear in the newly released music video trailer of "That That" by the "Ganganam Style" sensation Psy.