Celebrity
BTS: Kim Taehyung 'V' Got Hurt And Bruised On Last Day Of Las Vegas Concert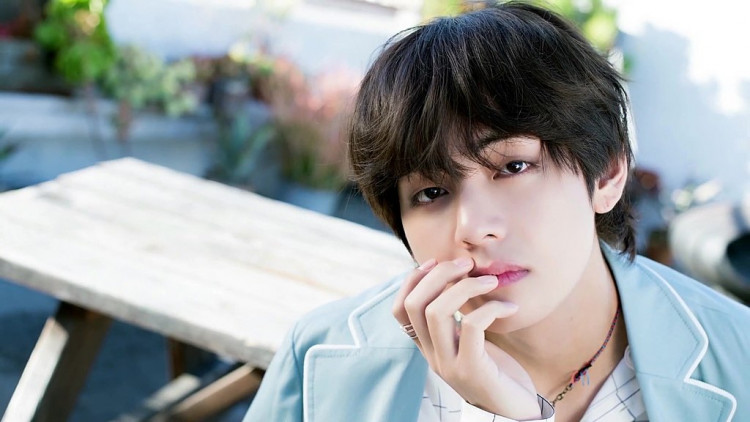 While the Bangtan Boys spent a wonderful time during the last day of the "Permission to Dance on Stage" concert in Las Vegas, it seems that Kim Taehyung managed to hurt himself.
The K-pop megastar, popularly known as V, revealed that he bruised himself on his leg on the last day by sharing a photo of his injury on Instagram.
The "Christmas Tree" singer gave a close glimpse of the wound on his leg with a photo of a bruise covered with two bandaids with Pokemon themed-designs.
The much-loved artist wrote that he probably got excited because it was the last day. V also disclosed that he was already leaving the US and flying back to South Korea.
Taehyung had shared photos on Instagram of him posing in front of an aircraft. He captioned the picture with the emoji of a plane and the South Korean flag. The singer also zoomed in on the pilot in the frame and joked that he would get on the plane soon.
Taetae had also dropped a photo from the concert, where his face was seen projected on the big screen. He had mentioned under the photo that he was ready to head back home because his pimples were getting worse and horrible.
Another Instagram snippet revealed that the South Korean artist managed to go for a round of golf with professional golfer Danielle King, in between the concert schedule. In the video, V could be seen making a shot and commented later on the video that he had a lot of fun playing golf/exercising.
In other news, which comes as a great joy for the millions of ARMY all over the world, BTS is now getting ready for their much-awaited comeback. The septet has announced that their album will drop in June. They made the announcement on the last day of their concert in Las Vegas. The new album will release on June 10, just a few days before the band celebrates its ninth anniversary.
The group's management company, BigHit Music also confirmed the news in a statement and added that the new album's details will be given out separately at a later date. The talent agency signed off by writing that they looked forward to the fans' love and support for the new album by BTS.
BTS released "BE", their last album in November 2020. After that, the boys dropped two back-to-back English singles "Butter" in May 2021 and "Permission to Dance" in July 2021.