Celebrity
BTS: Kim Taehyung 'V' Disheartened Because Friend Park Hyung-Sik's Show 'Soundtrack#1' Has Only 4 Episodes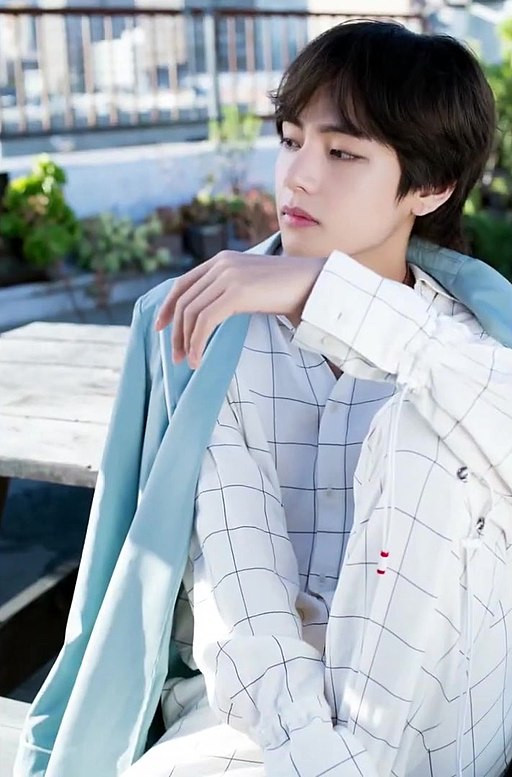 Kim Taehyung "V" is disheartened because his friend Park Hyung-Sik's Disney show "Soundtrack#1" is on the verge of ending.
V is upset that the show is about to end and that he will be no longer able to watch his close friend. The BTS singer expressed his sad feelings by commenting on a picture of Park Hyung-Sik from the sets. The latter had recently posted a picture of himself and costar Han So-Hee in the snow, adding that the "Soundtrack" final episode was tomorrow.
V left a reply to this post asking why there were only 4 episodes, also adding a crying emoji to his comment. The K-pop megastar is very good friends with Peakboy, Choi Woo-Shik, Park Seo-Joon, and Park Hyung-Sik. The group of friends calls themselves the Wooga Squad.
V bonded with Seo-Joon and Hyung-Sik on the sets of their K-drama "Hwarang: The Poet Warrior Youth", which was released in 2016. Later, Seo-Joon introduced V and Hyung-Sik to his friends Peakboy and Woo-Shik.
Last year, V, Woo-Shik, Hyung-Sik, and Seo-Joon, made an appearance in "Gyopo Hairstyle", a song by Peakboy. Incidentally, Peakboy was also a part of a song by Taehyung called "Snow Flower".
"Soundtrack#1" is a musical romantic drama that centers on a man and man who have been friends for over 2 decades. When the two end up living together for two weeks, they begin to slowly realize their feelings for each other. Hyung-Sik portrays the role of a young and charming photographer called Han Sun Woo.
In other news, BTS has added another feather to its illustrious cap after bagging an award at the Nickelodeon Kids' Choice awards 2022, which took place on April 9, 2022, in Santa Monica, California. The Bangtan Boys broke their own Guinness World Record after winning this award.
The band is currently in Las Vegas for their ongoing "Permission to Dance on Stage" concert, which is taking place at the Allegiant Stadium. Two of the shows are already done and two more are left and slated for April 15 and 16.
All the band members have been winning hearts individually. Recently, concert-goers and the ARMY praised V's attitude and manners. There are numerous fan interaction stories doing the rounds of online communities and social media platforms, where people are discussing how Taehung ensured to give attention to every person in the audience by holding conversations and making eye contact.