Celebrity
BTS: Jungkook Is Coping With Covid-19 Quarantine By Dancing, Answering Fan Questions, Asking For Netflix Recommendations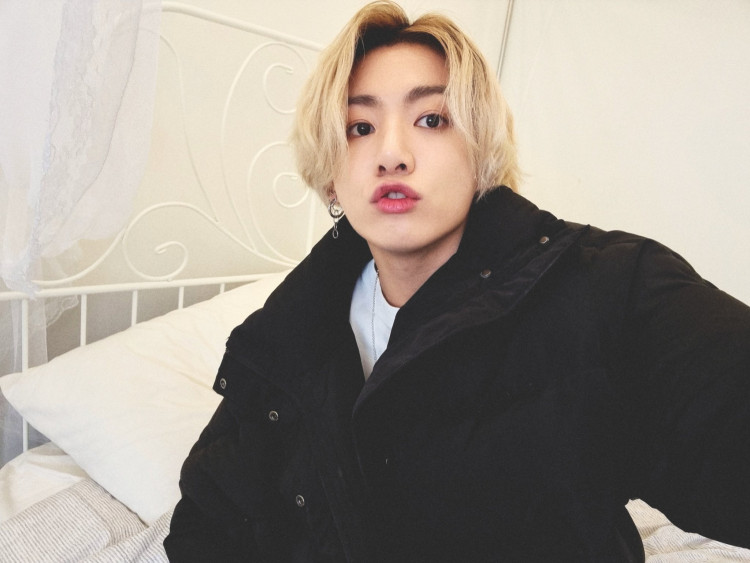 BTS's golden maknae Jungkook, who is currently in quarantine to recover from Covid-19, has been giving glimpses into how he is keeping himself occupied during this period, with a plethora of activities.
On Wednesday the superstar shared a video on Instagram of him doing a dance performance in his room.
In the video, Jungkook was seen speaking in Korean while informing fans that he is doing well and that he has been moving his body to not feel droopy. The singer shared that he was afraid he would gain weight if he just did a repeat cycle of eating and laying down. The K-pop idol also mentioned that he was taking good care of himself, and asked fans not to worry.
After giving the update, the artist started to groove in his room and put on a magic light to set the mood of the room. The clip even garnered praise from fellow bandmate Kim Taehyung who said that coronavirus has actually lost to Jungkook, after seeing the latter's moves. V also revealed that he could not move even a little bit when he had covid.
Jungkook also shared Instagram stories of songs that he was listening to. Incidentally, the artist is known for his penchant for posting songs of different singers from across the world with fans.
The youngest member of BTS then went on to a Q&A Instagram story, asking the ARMY for recommendations for which series to watch on Netflix. He disclosed that he had already watched "Moral Sense", "Bridgerton", "Love and Leashes", "Our Beloved Summer", "The Uncanny Counter", and "Money Heist".
The singer also had a reply for a fan who asked why was he not doing a K-drama, since he acted so well in "House of Army". Jungkook answered "really", followed by a question mark, and then had a shoutout for directors, asking if they would like to make use of him.
He also told a fan that he ate vegetables, white rice, and lamb steaks that day. The singer took over global trends as he trended at #5 Worldwide and #12 in the US after his Q&A session on Instagram.
Meanwhile, Jungkook also broke a TikTok record recently with the Hashtag #Jungkook, by surpassing over 100,000,000,000 on it, making him the platform's most viewed tag of a single person.
Jungkook's Tiktok hashtag is now the platform's first and only individual tag in its history to ever reach 110 billion views.