Celebrity
BTS: J-Hope Announces His Covid-19 Quarantine Period Is Over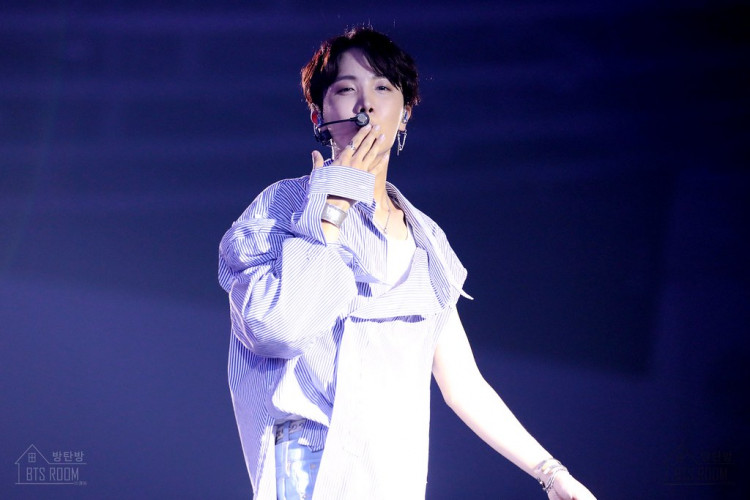 In news that comes across as relief to the millions of BTS fans, known collectively as the ARMY, band member J-Hope announced that his home quarantine period for Covid-19 is over.
The news is particularly heartening for fans as earlier in the day Big Hit Music, which is the management agency of BTS, revealed that band member Jungook tested Covid-19 positive, right after landing in the US.
The recent development makes it unclear if Jungkook will be able to perform at the Grammy Awards to be held on April 3 at the MGM Grand Garden Arena in Las Vegas.
Now, the latest announcement by J-Hope on Tuesday, March 29 while talking on Weverse, a fan community platform, means that he might be able to join the rest of BTS in the US for the Grammy and the upcoming "Permission to Dance on Stage" Las Vegas concert. Hobi, as the singer is referred to by his fans, shared that he will go back to routine activities in line with safety protocols.
His post on Weverse addressed his fans saying that he knew that they were worried about BTS. The singer said that he was sorry and sending greetings now because his quarantine is over. He declared that he will now check accordingly with the procedure and join back quickly.
Hobi also added that he was more concerned since he thought fans would be worried a lot. He also shared that he is okay and ate and slept well during the quarantine period.
J-Hope had tested positive for the coronavirus on March 24 and was unable to leave with other BTS members for Las Vegas.
A few days before Hobi's diagnosis, fellow bandmate Jin went through emergency surgery after injuring his left index finger. He was seen at the airport, while leaving for the US, with his left hand in a cast. It was the "Worldwide Handsome" artist's first public appearance after undergoing surgery on his finger two weeks ago.
Meanwhile, BTS members Jin, RM, SUGA had tested Covid-19 positive in December 2021, right after they came back from the US after their "Permission to Dance On Stage" LA concert.
In January 2022, Jimin underwent surgery for acute appendicitis, while simultaneously being diagnosed with Covid-19. Last month, band member Kim Taehyung "V" also tested positive for the coronavirus.
Meanwhile, BTS is nominated at the annual 64 Grammy Awards for their single "Butter" in the best pop duo/group performance category. They are also going to be performing at the event.
After that, the Bangtan Boys is also set to host four shows of the "Permission to Dance on Stage" concert in Las Vegas at the Allegiant Stadium between April 8 to April 16. Therefore, fans are especially concerned as everyone wants to see all the seven BTS members on stage together.