Celebrity
BTS: Media Seen Discriminating Against RM And SUGA In New Viral Video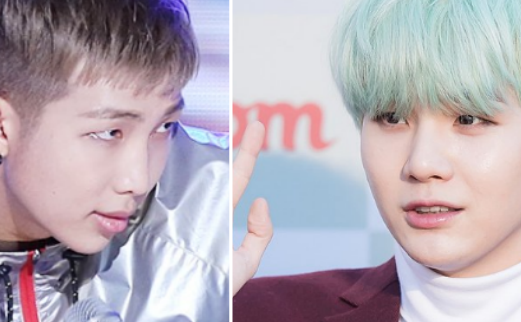 K-pop megastars BTS is back to doing international live concerts and appearing at award shows, after giving their fans some superb songs during the pandemic.
Recently, band members V, Jungkook, Jimin, Jin, RM, and SUGA flew to the US for the upcoming Grammy Awards and the group's four-day concert in Las Vegas. BTS member J-Hope is supposedly going to join them later as he just got out of his Covid-19 quarantine period.
The media had gathered outside South Korea's Incheon International Airport to get a glimpse of the band members as they headed to the US on Monday. Fans had also gathered at the airport to wish the Bangtan Boys the best for their US journey.
However, it turns out that some members of the media were not too happy about RM and Suga in particular.
A video, which was taken during the group's departure has gone viral. In the clip, a media reporter, who was gathered outside the airport to take photos of the superstars, is heard being disrespectful and discriminating towards BTS leader RM and SUGA.
In the viral clip's recorded conservation, the cameraperson is heard saying that BTS was not coming out that day. The reporter replied saying, yes five people but he asked his colleague that out of those five people, not to really focus on RM and SUGA and just focus on the other three, i.e., V, Jimin, and Jin.
The clip was from a viral video, which was being aired live on the YouTube handle of the channel. Soon the video broke the internet due to the discriminating behavior against the two members of BTS. The worldwide BTS ARMY bashed the reporter with countless angry posts on social media platforms and online communities.
The fans criticized the reporter for disrespecting RM and SUGA on the basis of popularity, as they both are very popular too. The disappointed ARMY also called for action to be taken against the insulting reporter and any other press member who shows similar behavior, which is unprofessional.
According to fans, all the band members should be loved equally as without RM and SUGA there would be no songs and no BTS either. The Korean fan said such discrimination faced by the two in their home country itself is horrible and those reporters should be fired as they make Korea look bad globally.
Watch the outrageous video here.