Music
BTS: Jin's 'Super Tuna' Song Goes Viral Second Time Around; After YouTube, TikTok, Now On Soundcloud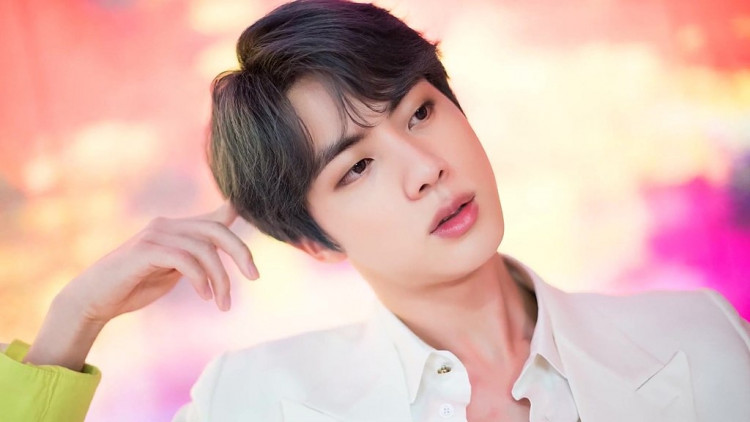 BTS band member Jin's viral sensation "Super Tuna" is facing a renewed resurgence in popularity by trending the second time over.
The song, which was released four months ago, had become a viral sensation not only in Korea but all over the world. The track also made Jin South Korea's most talked about person, surpassing the hitherto held record of Psy on the YouTube Music trending page.
"Super Tuna" kept on appearing on National television and also became the most-watched choreography video by a Korean male artist. The music video also had over 450 million TikTok views.
Now, once again the song is going through renewed popularity. On March 19, the track started getting 12 times more streams than normal, going from 20,000 streams a day to 345,000. "Super Tuna" keeps getting thousands of streams each day.
A recent special article on Weverse magazine about the song is reportedly the reason behind the sudden spike in its popularity. Another reason is that the track appeared in two episodes of "Amazing Saturday", a top-rated TV show. The song was played on the show when the word tuna was guessed, though as a part of some other track's lyrics.
"Super Tuna" has now also high on the popularity scores on Japanese TikTok after it was featured on a video posted by an official account of All Nippon Airways. According to a fan post on social media, the craze for the song started from the sea due to Jin's love for fishing, then traveled to land, and now it is flying in the air. The fan also wondered if it would go to space next!
Meanwhile, Soundcloud's official Twitter account has also cheered on the song for going viral. At the moment, "Super Tuna" is also the fourth most popular song by BTS on SoundCloud.
When the song had originally gone viral, "Worldwide Handsome" Jin had confessed in an interview that he never expected the track to become so insanely popular. However, the singer shared that he was very pleased because so many people had liked the song and become a bit happier on every instance that they listened to the track.
In other BTS news, band member J-Hope has been diagnosed as Covid-19 positive, which is worrying the ARMY as there is a multitude of US events lined up for the Bangtan Boys in less than two weeks.