Celebrity
BLACKPINK: Lisa Discovers Rome's Cultural Heritage As Global Brand Ambassador Of BVLGARI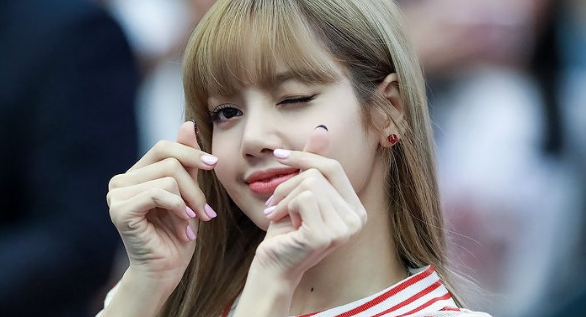 Recently BLACKPINK's Lisa, who is one of BVLGARI's most elegant muses, made a decadent voyage to Rome, to discover the world of BVLGARI.
The megastar K-pop idol was seen soaking up the culture of Italy, exploring the famous brand's boutique, and getting up close and personal with the breathtaking gems of the couture jewelry giant.
The Italian luxury brand released short footage of the promotional video on Youtube as well as photos of Lisa.
Meanwhile, just a few days ago, BLACKPINK's fans, known as BLINKs, had shown up outside the luxury brand's flagship store in Rome to catch a glimpse of Lisa, who was visiting for a meeting with Jean-Christophe Babin, CEO BVLGARI.
The wait by the fans was not in vain, as Lisa took a moment to appreciate them and waved to the cheering crowds while making the Saranghae, finger hearts, sign. The Thai-born singer was also seen breaking into the "LALISA" choreography for the BLINKs.
Incidentally, the CEO seemed pleasantly surprised to see the star-fan exchange and was seen making a video of the same from inside the store.
Lisa was selected as the global ambassador for BVLGARI back in 2020. Since then the BLACKPINK maknae has been seen in various events and promotions for the luxury house, including being a participant in the design making of the brand's B.zero1 and Serpenti collection.
Another world-famous superstar who joined Lisa in the BVLGARI 2022 Brand Campaign was Bollywood actress Priyanka Chopra. JC Babin revealed on social media how he had spent an extraordinary week hosting both Lisa and Priyanka Chopra for the campaign shooting.
The CEO also called Lisa the brand's star ambassador in another Instagram post, also saying that it had been a great honor for BVLGARI to her in their home city since 1884.
The post also mentioned that BVLGARI had the privilege to introduce Lalisa to the wonders of precious and rare gems, the art of shaping and crafting the gems of nature, the BVLGARI historical Flagship and Museum, and to spend a delightful evening in one of the best restaurants in Roma.
He also stated that the new brand campaign was shot in a villa overlooking Rome. Babin also thanked Lisa for her high spirits, contagious energy, deep interest in jewelry and watches, and genuine love for the brand. He ended the post by saying that BVLGARI loved and respected the artist a lot.