Celebrity
BLACKPINK: K-Pop Star Lisa Is First Asian Woman To Become Brand Ambassador Of Chivas Regal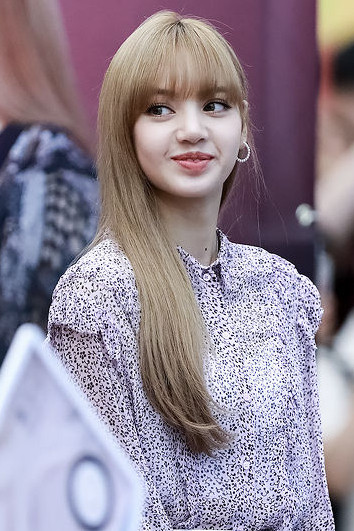 Mega K-pop idol Lisa of BLACKPINK is now the face of Chivas Regal's new campaign. The Thai-born superstar is the international whiskey brand's first Asian female brand ambassador.
One of the most famous blended scotch whiskey brands in the world, Chivas Regal announced their latest campaign, "I Rise We Rise" with Lisa, who is also the global brand ambassador of many other famous, high profile brands.
Chivas Regal plans to celebrate the journey that Lisa has been on to make her name, from rising to fame to becoming a pioneering and iconic artist who inspires fans.
Lalisa Manoban, which is the singer's real name, first came into global prominence as a member of the South-Korean band BLACKPINK. The singer then went on to break global records, and is continuing to do so, with her solo debut album "LALISA".
Now, the artist is on her path to inspire the next generation of whiskey consumers across the globe through the 'I RISE WE RISE' campaign by Chivas Regal.
The whiskey brand introduced the rapper as their new representative through their official website, which can only be accessed by people over 25 years of age. The website referred to the singer as their newest Chivas Regal Asia Brand Ambassador. The platform also stated that there is no doubt that the success of Lisa breaks both borders and boundaries, talking about her achievements.
According to Chivas Regal, Lisa's journey has been inspiring and highlighted empowerment and self-confidence quite like Chivas Regal's own ethos as a brand ethos. They called the collaboration the perfect blend.
The whiskey brand also disclosed that through this collaboration, Lisa will show fans that the success that she has today did not come by chance. She got global recognition through her non-stop hustle, which made her a record-breaker even in her solo career.
Talking about the new association, Lisa said that after being on such a tremendous individual journey and hustling over the last few years, she wants to inspire people to rise. The singer added that the partnership with Chivas was a no-brainer as their values were so closely aligned with her own, and in addition, she has always been a whisky fan.
Lisa and Chivas Regal's collaboration will be launched with a campaign video called "Chivas Regal x LISA: I Rise, We Rise" where the singer will be seen narrating her journey towards endless growth.