Celebrity
BLACKPINK: Jisoo Is Face Of New Dior Addict Lipstick Collection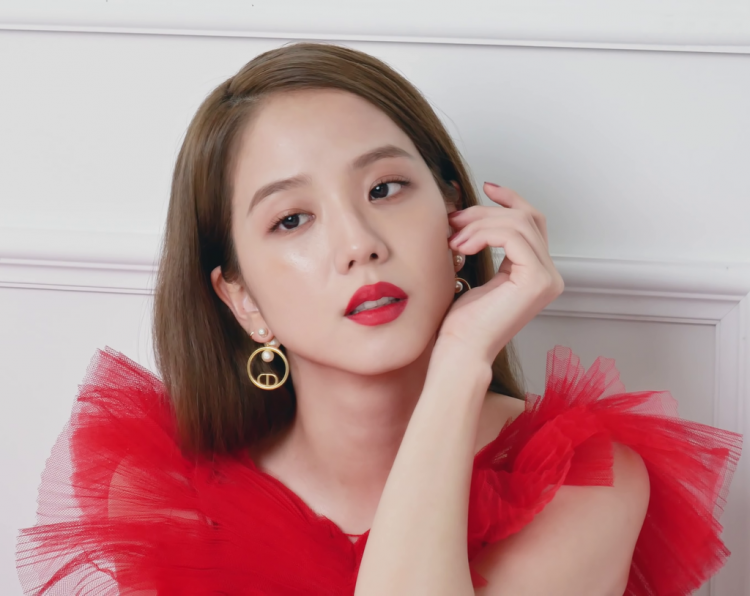 K-pop mega band BLACKPINK's Jisoo is going to star in the new campaign for Dior Addict lipstick alongside French artist Sharon Alexie and British-American actress Anya Taylor-Joy.
Dior Beauty is going to relaunch a new campaign next month in March for the Dior Addict lipstick collection with the tagline, the new shine lipstick.
The beauty giant has chosen BLACKPINK's unnie and their brand ambassador Jisoo to front the campaign along with the two other celebrities.
The campaign film, which has been made by Liz Collins, will showcase each of the three personalities in the best of their creative elements.
In the film, Alexie will be seen creating art, Anna Taylor-Joy modeling, and Jisoo holding a corded microphone. Basically, the ad campaign shows each of the celebrities showcasing their profession.
Dior stated that they chose the trio because each of them flaunts her unique personality, highly creative world, and own confident style. The luxury beauty giant has ensured to select apt and glowing faces to represent the renowned line-up of lipsticks.
The campaign stills exhibit all the three ladies with a silver Dior bag and sporting the new lipstick that they are fronting, making for a fiercely bewitching yet simple capture. Dior will put up the product shots on its digital channels next month on March 1.
The new collection of Dior Addict lipsticks will be available in four refillable, gorgeous cases, including pink quilted leather, raw denim, classic black lacquer, and metallic silver. The lipsticks, that have extreme shine, will come in 40 colors, including all-time favorites and classics such as the Dior 8 brick red and a reimagined 100 Nude Look.
The latest lineup of Dior Addict's iconic lipsticks has been reinterpreted under Peter Philips's guidance. He is the image and creative director of Dior Makeup. The formulation of the new collection has been infused with floral lip care and 90 percent of its ingredients have a natural origin.
Recently, during an interactive session with fans on Weverse, Jisoo gave some really tongue-in-cheek answers. One Blink, which is the official name of BLACKPINK's fandom, had mentioned in the chat that they just wanted to give up and sleep, to which Jisoo replied that she did not raise weak Blinks!
The unnie also gave interesting snack recommendations for midnight such as strawberry milk. The singer also disclosed that she cannot fall asleep holding the phone in her hand.