Celebrity
2NE1 Quartet Reunite To Celebrate Park Bom's New Single 'Flower'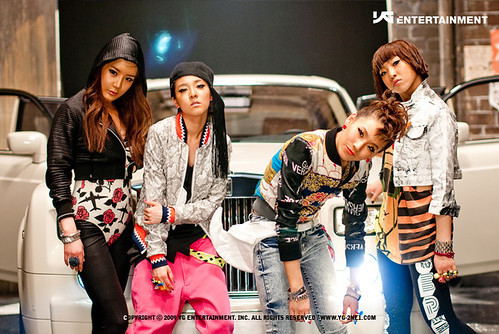 All four members of 2NE1 recently reunited for the first time in a while for celebrating the release of "Flower", which is a new singly by Park Bom.
Park Bom put up a short clip, captioning it "2NE1" and a few emoticons. In the posted video, Park Bom focused the camera on herself and started to pan it on the rest of the members of the erstwhile k-pop band.
The video snipped disclosed that 2NE1's four members were spending time together by enjoying in a restaurant's private room. In the video, all the four members were also seen shouting "Hello" to greet their fans.
After that, CL was heard saying that were they just going to say hello and proceeded to congratulate Park Bom on her new song. Park Bom then quizzed the rest about the name of the new song, to which Dara raised her hands and replied that it was "Flower" and to give her a prize.
Just last week, Minzy, Dara, and CL were seen hanging out as they uploaded photos on their respective Instagram handles. The photos also had Park Bom tagged, though she was not present at the hangout, which showed that all the four still share a good friendship.
Now the quartet gathered together to celebrate Park Bom's comeback.
2NE1 had made their debut in 2009 and took the K-pop industry by storm back then with their hit songs "I Don't Care", "Fire", "Crush", "Ugly", "GO AWAY", "I Love You", and "I am the Best" etc. They were introduced as the female BIGBANG by YG Entertainment, and both these bands had resulted in a drastic change in the Korean music industry at that period.
2NE1 went on to become one of the most popular girl bands of their time, with their debut song causing waves as it was different from what prevailed at that point and was also considered a less feminine debut song.
A year before they disbanded, 2NE1 put up a spectacular performance at the MAMA 2015, literally making the show their own concert.
Although now 2NE1 has disbanded and the four members are not together as part of any group, they continue to show each other support for their respective careers.
Incidentally, Dara cheered Park Bom's song individually as well on her social media. She took to her Instagram handle to share stories with a screenshot of herself streaming "Flowers".