Celebrity
Blackpink: Jennie Shows Her Sexy Side In Calvin Klein Lingerie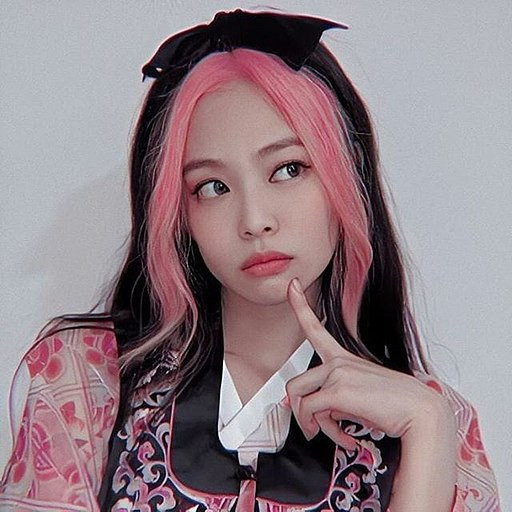 K-pop idol Jennie of BLACKPINK has been roped in by American fashion brand Calvin Klein for their latest ad campaign for the spring 2022 collection.
In addition to the global megastar from South Korea, the spring 2022 campaign also features a whopping cast of 136 people that included the likes of Solange Knowles, Vince Staples, Arlo Parks, Dominic Fike, and Burna Boy.
The newly-released clip shows snippets of all the celebrities featured, as well as other footage of the models in various scenes such as dancing in the rain, swimming, running into the water, kissing on a motorcycle, and skateboarding.
Jennie was seen in close-up shots, which also featured musical artist Deb Never, in a white room with a quiet vibe and sky blue-colored chairs, where the two celebrities are posing and laughing together, and the BLACKPINK singer twirling in the room.
Another shot captured by photographer Glen Luchford, features her resting on a pillow, surrounded by two male heartthrobs. The artist is sexily dressed in the brand's latest signature basics, including baggy denim shorts, white logo tee, and grey, white, nude, as well as black bra-and-underwear matching set.
The South Korean singer also shared photos, videos, and some behind the scene images of the campaign on her personal Instagram handle. Jennie is seen in several styles including a shot of her riding around a bicycle, and posing on what seemed like a cityscape rooftop.
It was not Jennie alone who shared the ad campaign snippets, but Calvin Klein too who showed off their big star on the brand's social media pages by posting a stunning black and white photo of her with the caption Hanging with Jennie.
Calvin Klein's newest theme is apparently all about family and friends, which is the reason for casting 136 people to showcase the underlying theme of coming together as nothing worth having is worth having alone.
Last fall, Jennie had made an appearance as one of Calvin Klein's faces for the fall 2021 collection "The Language of Calvin Klein". She was joined by other famous faces such as Damson Idris and Kaia Gerber for the campaign, which included a series of films on poetic ramblings, internal dialogue, observations, handwritten notes, emotive bursts, and small talk, according to the description on the brand's website.
You can watch the latest Calvin Klein ad campaign snippet here.