Movies
BTS Breaks Global Event Cinema Record With $32.6 Million Gross At Worldwide Box Office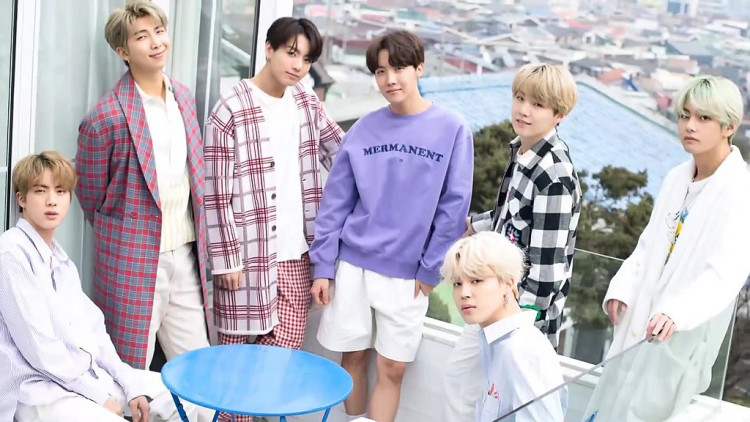 Mega icons BTS broke the record of global event cinema with the Permission to dance on Stage - Seoul: Live Viewing, which earned a global box office gross of $32.6 million.
Getting tickets to one of the first Bangtan Boys concerts in three years might have been next to impossible, but scores of fans of the global K-pop sensation were able to watch the group's Seoul concert at their local cinema.
In a one-night-only, rare event, HYBE and Trafalgar Releasing presented the event, which was the first live global cinema broadcast of a concert from South Korea. Released in 3,711 cinemas in 75 nations/regions on March 12 for a limited engagement of one day, the screening reported sell-outs across the globe.
For context, the screening of the concert raked in more money in a single day than some Hollywood movies, which were released during the pandemic, generated in their whole opening weekends.
The event was HYBE and Trafalgar Releasing's fourth worldwide title with BTS, after BURN THE STAGE: THE MOVIE in 2018, BRING THE SOUL: THE MOVIE in 2019, and BREAK THE SILENCE: THE MOVIE in 2020.
In North America, Permission to dance on Stage - Seoul: Live Viewing hit the No. 2 spot in the Saturday box office by grossing over $6.84 million and getting a per-screen average of more than $8,500 in 803 movie theatres.
DJ Kim, President HYBE 360 said that as the COVID-19 pandemic made it tough to go to the concert venue, they wanted to create a platform for the ARMY to gather and watch the concert together. The company brainstormed the idea of Live Viewing at cinemas and were happy to provide an alternative experience to the ARMY for enjoying the concert live.
Ticket buyers enjoyed a live stream of the concert that took place at Seoul's Olympic Stadium, which was tape-delayed in some regions due to time changes.
CEO of Trafalgar Releasing Marc Allenby said that the record-breaking success of the project delighted them not only as a company triumph but because of the success for the event cinema industry as a whole. He added that it was proof of both the overwhelmingly dedicated ARMY fandom and the all-over return to cinemas on a worldwide scale.
Permission to dance on Stage - Seoul was the band's long-anticipated and victorious return to a stage in South Korea before a live audience since 2019.