Celebrity
BTS 'Permission To Dance On Stage' Seoul Concert Wraps Up, Here Are The Highlights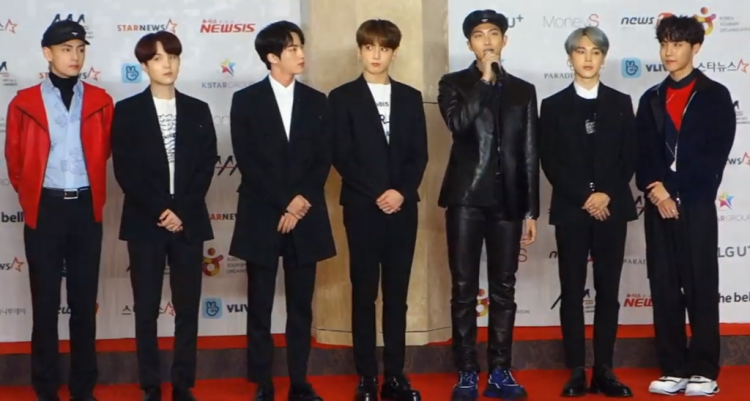 K-pop icons BTS has triumphantly wrapped up the three nights of the "Permission to Dance on Stage - Seoul" concert, hosted on March 10, 12, and 13 at the Seoul Olympic Stadium.
The event marked the first live concert by the band in their home country of South Korea after nearly two years since their last offline concert here due to the COVID-19 pandemic.
Here are some of the highlights from the three-day "Permission to Dance on Stage - In Seoul" concert
The three-day concert had 2.46 million viewers worldwide
The three-day in-person PDT concert was held at Seoul Olympic Stadium on March 10, 12 and 13. It was attended by 45,000 people, complying with the COVID-19 protocols. The maximum capacity of the stadium per day was capped at 15,000.
The Bangtan Boys also reached out to millions of fans in 75 countries via live streaming. A special live cinema broadcast event, which was shown in 3,711 cinemas in 75 nations, to offer the ARMY an alternative experience for enjoying the concert live, pulled in viewership of approximately 1.4 million people.
BTS performed 20 songs on the last day of the concert
On the March 13 concert, the K-pop mega idols performed a total of 20 songs, which included chartbusters such as "Butter", "IDOL", Dynamite", "Life Goes On", "Fake Love", "Dope", "DNA", "Black Swan", and "On". BTS also performed different variations of their popular songs.
The band expressed their love for the ARMY
The seven BTS members V, Jungkook, Jimin, Jin, SUGA, J-Hope, and RM constantly interacted with their fans to show their love and appreciation during the concert.
During the shows, a gigantic moving LED screen moved up and down, and forward and backwards, for maximizing the impact of live interaction with both the live audience at the venue as well as those who viewed the show virtually through Live Viewing.
On the last day of the concert, the band said the three days had been like miracles and that they would be waiting for fans even in the far future.
The 21st-century pop icons will next be seen live in Las Vegas this year as a part of PTD's next lineup. It will be a four-day event spread across April 8-9 and April 15-16, which will be held at the Allegiant Stadium in Las Vegas. The concert's online live stream will take place on April 18.