Celebrity
BTS: The 10 Nicknames Of Kim Taehyung 'V'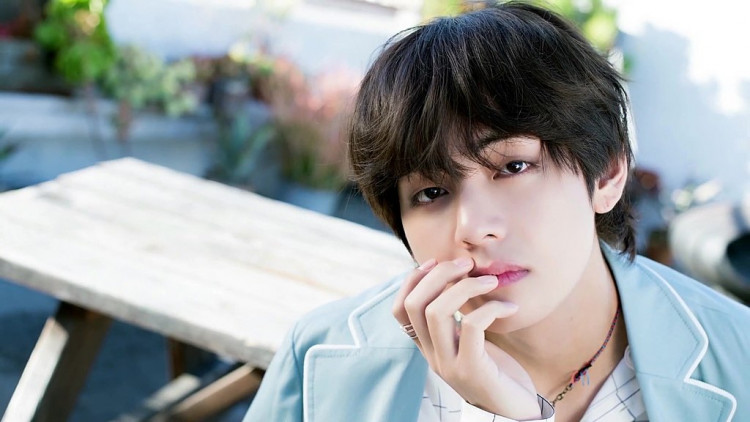 Check out all the different names that V has been given by the ARMY over the years and the meaning behind each moniker.
Over the years, the ARMY has showered the Bangtan Boys with a lot of love, adulation, and even nicknames.
Here are the 10 nicknames that V has accumulated for himself, given by both fans and friends who know the artist for ages.
Taetae
This one is definitely V's most known nickname that fans across the globe lovingly refer to him as. It is actually derived from his real name of Kim Taehyung. The nickname was first used by V's hometown school friends, and the name has stayed since then. Later on, fans picked it up too, calling him TaeTae or TT.
CGV
CGV is a combination of CG and V, where CG is short for Computer Graphics and V is his name. The name comes from the fact that TaeTae makes for a spectacular visual.
Choco Bun
V got the name Choco Bun because he has round cheeks like mochi that give the appearance of a bun. The choco refers to V's bronze like skin tone.
VU
This name has an interesting and funny story behind it. It came from a post by the ARMy where they spelled V's name wrong, instead calling him VU. From then on, fans used the moniker to refer to the K-pop idol's duality. His stage persona is irreplaceable, charismatic, and professional, while off-stage he is playful, childlike, and soft.
Secret Weapon
There is a pre-debut story associated with this name. During his training days with Big Hit Entertainment, the singer was kept hidden by the agency because they were worried that competitors would take hi away due to his immense potential.
Tiger
V earned the Tiger nickname after he began to use the tiger emoji for himself.
Gucci Boy
The Gucci Boy nickname comes from V's jaw-dropping looks when he is dressed in the fashion giant's clothes and accessories.
The One on the Left
V got this name after the Bangtan Boys went for the Billboard Music Awards in 2017. At that point, many non-ARMYs got inquisitive, interested, and started asking who was the one on the left, indicating the spot where V was standing.
Bear (Gomdori)
V got this name from his father who used to call him bear or gomdori in their native language. V had disclosed the information at a fa meeting and sinc then fans too started calling him gomdori.
Wind Prince
This name was given by BTS leader RM during one of the episodes of Run BTS, where V was dominating a VR game.