Celebrity
BLACKPINK Previews 2022 Welcoming Collection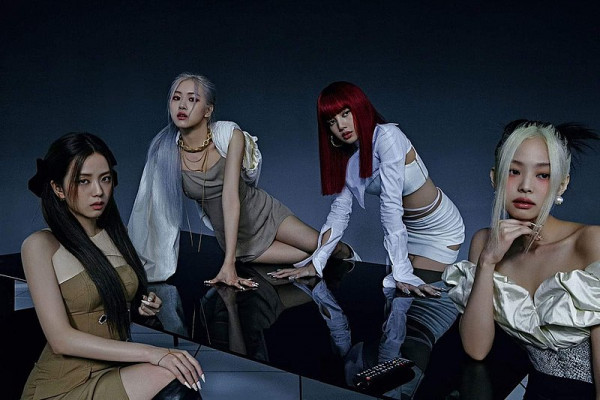 K-pop mega band BLACKPINK is all set to treat fans with a new set of merchandise this year. Called the Welcoming Collection, the line-up of goodies will be released on March 2.
The girls' band from South Korea recently teased the preview of their 2022 Welcoming Collection in a YouTube video. In the snippet, the quartet comprising Rosé, Lisa, Jisoo, and Jennie is seen sitting on a couch. The band's unnie Jennie is heard saying that they are going to answer questions sent by BLINKS, which is the name of the group's fandom.
The short teaser snippet, which shows fan messages from across the globe, ends with the release date of the welcoming collection, i.e, on March 2, 2022.
The 2022 BLACKPINK Welcoming Collection will most probably be in the same format as the band's earlier Welcoming Collection, which was dropped on March 4, 2020. It featured a diverse range of materials, including a 168-page diary, a 132-page photo book, and a DVD of the BLACKPINK singers playing games as well as doing a photoshoot for the collection. The previous set also included a desk calendar, stickers, and posters.
The welcoming collections' purpose is to not only bring in a new year for the K-pop band but to strengthen the bond the quartet has with BLINKS.
The upcoming launch of the 2022 Welcoming Collection comes on the heels of BLINKS' being upset with YG Entertainment, the management company of BLACKPINK.
Fans are going on to become increasingly discontent with the entertainment agency for failing to provide information on when BLACKPINK will return with new music as a band, especially as the group's contract with the talent company is set to expire in 2023.
Meanwhile, all BLACKPINK members except Jisoo, have made their solo debuts as singers. Jennie with "Solo" in 2018, Rosé made her debut with "Gone" and "On the Ground" in March 2021, and the group's maknae Lisa made her super successful debut in September 2021 with "LALISA".
In the meantime, Jisoo, who did not make her solo debut, however, took up the lead role in the controversial K-drama "Snowdrop", making her foray into the acting world.
Incidentally, all BLINKS have threatened to boycott BLACKPINK merchandise and goodies, unless YG Entertainment answers their queries about the future of the group and whether a new album is in the pipeline.