Celebrity
BTS Announces 'Permission To Dance On Stage - Las Vegas' Concert In April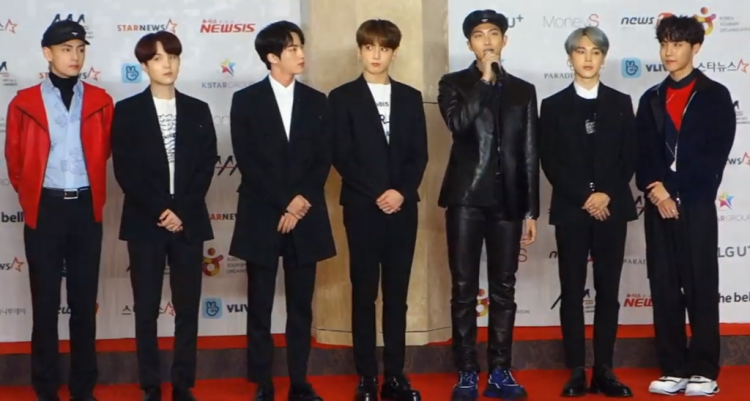 BTS is returning to the US in April this year to host the "Permission to Dance on Stage" concert in Las Vegas. The announcement was made by HYBE Labels today.
The concert will comprise four shows, all of which will take place at the Allegiant Stadium on April 8, 9 and April 15, 16. The April 16 show will also be live-streamed online. All four shows will also have live broadcasting as a part of a Live Play event on a big screen at the Garden Arena of MGM Grand.
Incidentally, the MGM Grand Garden Arena will also play host to the 64th Grammy Awards, which will take place here on April 3. The Grammys were actually supposed to be held in Los Angeles in January, however, the schedule was postponed and the location changed due to concerns related to the Omicron variant of the coronavirus.
The Bangtan Boys were supposed to make their first public appearance as a group at the Grammys in January, where they were nominated for an award, however, they also canceled their trip after the music awards were rescheduled. Now it seems they might be attending the Grammys, given the timing, schedule, and location of their upcoming concert in the US.
The in-person "Permission to Dance on Stage Las Vegas shows will adhere to the following dates and timings:
Friday, April 8, 2022 at 7:30 PM (PST)
Saturday, April 9, 2022 at 7:30 PM (PST)
Friday, April 15, 2022 at 7:30 PM (PST)
Saturday, April 16, 2022 at 7:30 PM (PST) with online live streaming
The "Permission to Dance On Stage" tour had kicked off last year in October with a fully online concert, hosted at the Seoul Olympic Stadium. Due to the Covid-19 restrictions during that period, the concert was held without a live audience.
BTS held their first offline, in-person concert after quite a gap, from their last shows due to the pandemic, on November 27-28 and December 1-2 in the US last year. The four shows took place in Inglewood, Los Angeles, California at the SoFi Stadium.
The "Permission to Dance On Stage" will also be hosted for in-person audiences at the Olympic Stadium in Seoul during March 2021. It will be the Bangtan Boys' first concert in the South Korean capital city after their world tour "LOVE YOURSELF: SPEAK YOURSELF THE FINAL" in October 2019. The upcoming Seoul shows will have an in-person audience and will also be live-streamed in theatres.