Celebrity
BLACKPINK's 'How You Like That' Choreography Video Is 1st K-Pop Dance Practice YouTube Video To Get 1 Billion Views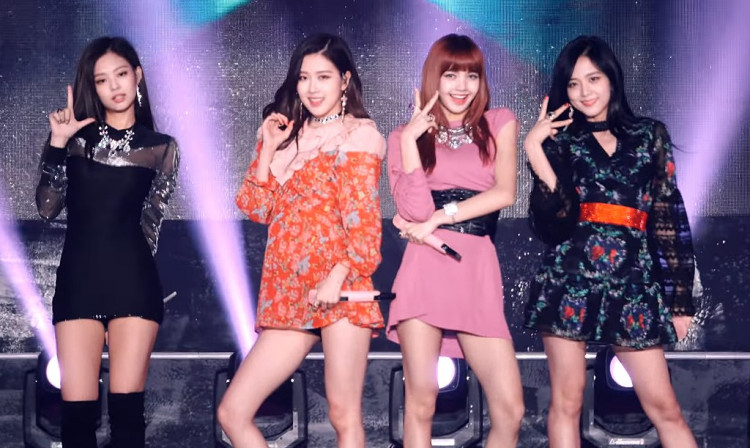 Mega K-pop girls group BLACKPINK's dance choreography performance video for "How You Like That", their 2020 single, has surpassed 1 billion views on YouTube.
The video had reached 900 million YouTube views on November 7, 2021, which means the video collected an additional 100 million views in just 92 days.
The choreography practice video is the sixth video from the band to get over 1 billion YouTube videos, in addition to their other music videos such as "DDU-DU DDU-DU", "BOOMBAYAH", "Kill This Love", "As If It's Your Last", as well as the official MV of "How You Like That".
However, what sets this clip apart from the rest is that it is not a full-fledged official music video but rather a choreography dance practice video. Incidentally, the official music video for "How You Like That" had set a record then for being the fastest video by a K-pop girls group to hit the billion views milestone. The song was the first single released by BLACKPINK in June 2020 from "The Album", their full-length debut studio collection.
In the dance choreography version, Rosé, Jisoo, Jennie, and Lisa are all seen in black shorts and half shirts, performing a series of hip-popping, coordinated moves on a pink-colored dance stage to the beats of the bilingual dance song with electro, hip-hop beats.
The song's official music video is, however, and understandably, more elaborate. The quartet is seen wearing glittery, formal shorts paired with mix and match tops, grooving against a series of different backdrops such as a forest of umbrellas and flowers.
Meanwhile, BLACKPINK celebrated their latest achievement by posting The quartet celebrated the momentous occasion on Instagram, with a series of posts in black and pink hues.
The massively famous group from South Korea is one of the most successful acts on YouTube, and they have created many historic records on the video-sharing platform.
Now, as the group reaches yet another special milestone with one of their most beloved uploads, it is clear that not only is BLACKPINK immensely popular, but their global worlds cannot get enough of "How You Like That".
The superhit song had immediately become a charting hit worldwide on release, reaching at least the top 40 in various countries, including the USA and UK. In South Korea, the chartbuster had quickly become a No. 1 smash, setting up "The Album" for success everywhere.