Celebrity
BLACKPINK's Jennie Confesses Her Jealousy For Jisoo's 'Snowdrop' Co-star Jung Hae-In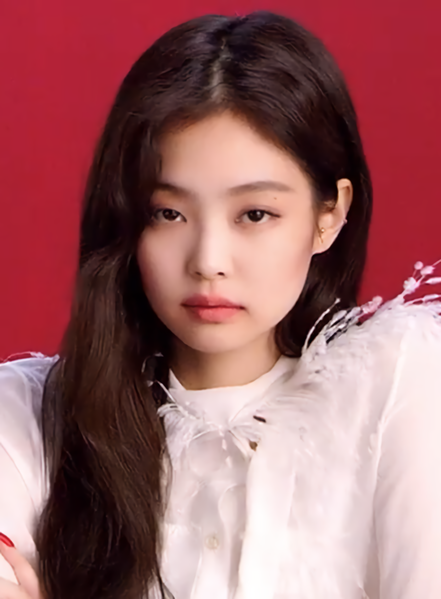 BLACKPINK's Jennie recently admitted that she envies co-band member Jisoo's "Snowdrop" co-star Jung Hae-In.
The artist made the confession during a recent live broadcast on Naver V LIVE that featured all the four members of the illustrious K-pop girls' group. They made the appearance to reconnect with fans and have a casual discussion with them.
It was the first live broadcast featuring the full quartet since August 2021, when they had assembled on BLACKPINK's fifth anniversary.
The members of BLACKPINK talked about Jisoo's acting debut as the lead in "Snowdrop", the JTBC K-drama co-starring Jung Hae-In.
During the live broadcast, Jennie abruptly turned to Jisoo and sulked, while the other three discussed the drama. The Chanel ambassador then confessed to her bandmates that she felt jealousy on seeing Jisoo and Jung Hae-in together.
Jennie stated that in all honesty, she felt jealous when she saw a video. She went on to explain that in an interview Jung Hae-In had said that he was a BLINK and he knew Jisoo. Seeing that, Jennie felt a bit jealous because obviously, she knows the Unni of BLACKPINK a lot better.
Jisoo could not help but laugh when she heard Jennie talking about her jealousy. The unni agreed with the sentiments of Jennie and said that the latter knew her better.
The whole banter came across as heart-melting as it showed the lovely little jealousy, which spoke volumes about the BLACKPINK members' camaraderie. According to BLINKS, no matter how much followers adore Jisoo and Jung Hae-In as a reel couple, they are not a match to the powerhouse duo of Jennie and Jisoo.
In other news, Canadian musician Grimes had a surprise in store for BLINKS. Her music video "Shinigami Eyes", whose title is a reference to "Death Note", the Japanese Manga and anime, features a cameo appearance by none other than Jennie.
The track is a part of Grimes's mini-album "Fairies Cum First". The song mv includes psychedelic and futuristic aspects, with Jennie making her entry at the 1:50 mark during the music video. In the clip, Jennie is seen wearing a Crystal Petal Bra worth $2,037, with a matching jacket and pants in red.
You can watch the music video for "Shinigami Eyes" here.
Meanwhile, BLACKPINK fans have not been too happy and have been expressing that they want a comeback soon by the K-pop band. They even trended hashtags asking the group's talent agency YG Entertainment to give some updates about the same.