Celebrity
BTS: 'Worldwide Handsome' Jin Admits He Has A Fancy Face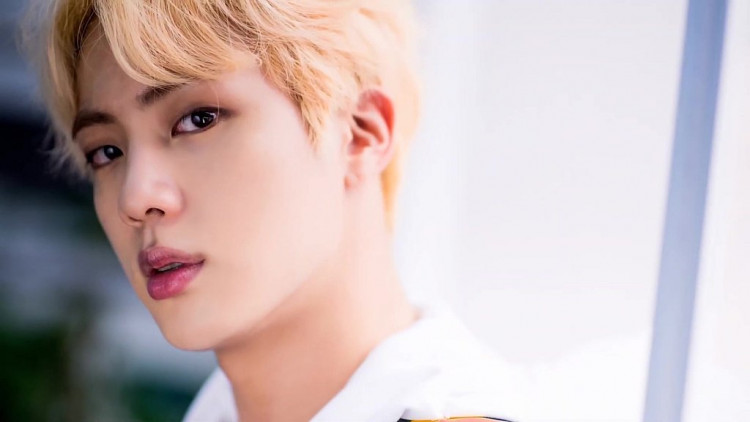 In a newly released Bangtan Bomb video, dropped on YouTube on 9 February, Jungkook, Jin, V, and RM are seen in hilarious footage from the time they were shooting the music video of "Butter" before it got released.
At the very beginning of the clip Jungkook is seen saying that they had just finished "Dynamite", and that they are recording "Butter", but the song had not been released yet, and that the whole thing had still not hit him.
The BTS maknae also shared that they would keep on preparing until the release of "Butter" and practice whenever they would have time.
Meanwhile, in the video, Jin shares his thoughts on making a grand appearance for the opening of "Butter". The "Worldwide Handsome" singer reveals that it is not that he opened the performance fancy, he just stood up and walked, and if that looked fancy then all he can say is that his face was fancy!
The "Super Tuna" singer then chuckled and said admitting all this was a bit embarrassing as all the other members of the band were listening to this through the mic.
Meanwhile, Kim Taehyung V started to give missions to Jin through the mic, asking him to show a heart to the camera, and Jin made the Saranghae sign. V also asked Jin to tell the viewers to look forward to the song.
The camera then panned to V who was seen murmuring something on the mic to Jin who said that the former was asking him to say that he loves the ARMY and that he couldn't wait to hold a concert.
At this point, BTS leader RM showed up in the video welcoming everyone to the first day of the "Butter" promotion, but he was cut by V who told Namjoon that he had nose hair, which he in fact did not! It was just fun banter and leg-pulling.
Finally, V addressed the camera, but Jin cut in to say that he had mouth hair, and TaeTae retorted back saying Jin had armpit hair! This is when RM came back inside the frame to say V had eye hair and Jin added he also had neck hair. It was all just too hilarious.
Later on in the clip, when Jungkook was talking about the song, V pushed him, and took his spot, asking the viewers to look forward to the song.
You can see the absolutely funny video here.