Celebrity
BTS: Jimin Reveals Love For Romantic Period Dramas That Make Him Cry, Has Watched This Hollywood Movie 7 Times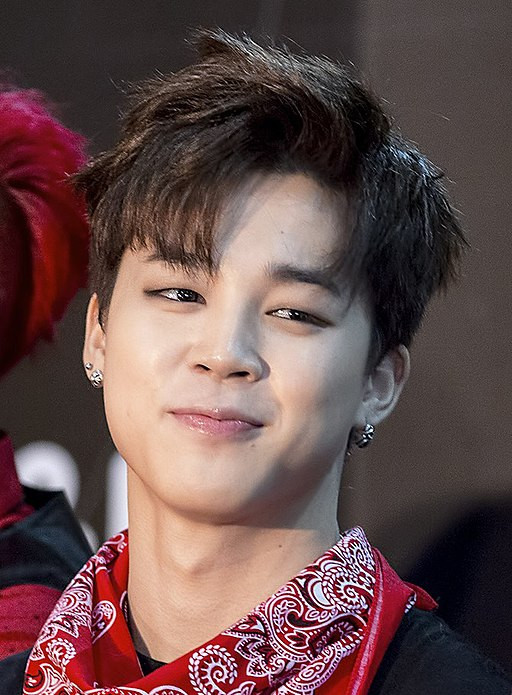 BTS's Jimin recently took to the online community forum of Weverse to share that he saw the romantic movie "The Notebook", starring Ryan Gosling and Rachel McAdams in the lead roles, for the seventh time. Incidentally, Jimin has earlier disclosed that he has a crush on the Canadian actress.
The K-pop idol was basically on a marathon movie-watching spree from Tuesday night to the wee hours of dawn on Wednesday.
He posted a screenshot from "The Notebook", with the caption that he was watching it for the seventh time and that it made him cry. The singer put up another post saying that he should watch another movie.
Later on, Jimin commented on his own post saying there is a movie called "Allied", which he was watching for the third time and would probably go off to sleep while watching. The singer added that he cried for a while during the movie.
Mochi also added that he felt bad for waking up all the fans and viewers at the late hour, but that it was fun. He then wished everyone a good sleep.
Reacting to posts, a user concluded that both the movies that Jimin mentioned were set in the 1940s and were romance drama movies, so it seems like he is a romantic-at-heart and loves these kinds of films.
Jimin recently went through surgery for appendicitis, while he was also positive for COVID-19. He is out of the hospital now and recuperating. He spent the whole of Tuesday night binge-watching his favorite films. The South Korean singer revealed that he cried after watching The Notebook for the seventh time.
Some of his fans however got concerned seeing him up so late during his post-surgery recovery period. They left comments urging him to sleep.
Meanwhile, Jimin added another accolade to his list of laurels. The superstar has reportedly received an honorary diploma degree from Busan Arts High School. The ARMY trended #CongratulationsJimins on social media platforms and online communities.
The diploma was going to be accepted and received by Jimin's father on his behalf during the graduation ceremony hosted at the educational institute.
As of now, Jimin is the only K-pop idol with five different accolades of high prestige and significance, these include the three collective awards won by BTS namely the Hwagwan Order of Cultural Merit, Van Fleet Award, and Special Presidential Envoy for Culture and Future Generations. The fourth, individual, award is the Plaque of Appreciation and now the fifth is the recent honorary diploma degree.