Celebrity
BLACKPINK's Jennie Jokingly Chooses 'Applaud' Emoji To Describe Her Style, Tiger Emoji For 2022 During A Cute Emoticon Interview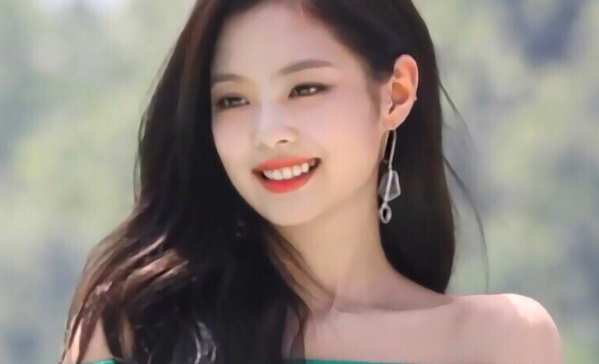 Elle Korea's February issue features BLACKPINK member Jennie on their cover. The K-pop idol not only gave an in-depth interview to the magazine but also participated in a fun and cute emoji interview.
In the interview, Jennie used emojis to describe her fans, mood, and her co-members of BLACKPINK.
The much-loved vocalist used red and black heart emojis to describe herself. She put up the smiley face and feeling loved emoji to describe the other BLACKPINK members.
She chose the pink heart as the emoji that reminds her most of BLINKs, the collective name for BLACKPINK's fans. However, since the appropriate pink heart paddle was missing, she asked the interviewing team to edit it in the video, and later also added the feeling-loved emoticon.
Jennie described the shoot of the day for Elle with a kiss emoji and her mood for the day with the chick hatching out of an egg emoji.
On being asked to choose an emoji that she rarely used, Jennie said she used a lot of them on a daily basis but finally picked the rat emoji. For Rosé she picked the smiley and feeling love emoji, for Jisoo Unni it was the sunglass-wearing cool emoji, and maknae Lisa she chose the party/celebration emoji.
On being questioned what would be her first reaction if one day Kai and Kuma start to talk, she selected the eye emoji to showcase surprise.
Jennie went with the folded hands/being grateful to describe "Human Chanel" with an emoji. To express her fashion style as an emoji, Jennie's choice was the applause sign. Then she added that she was kidding and added the exploding head emoji.
She described her emoji for 2022 as the tiger. The singer then described the subscribers of Elle with the blushing smile, hi, and kiss emojis, and added that she hoped everyone would enjoy her photoshoot.
Watch the full emoji interview here.
In the photoshoots for the magazine, Jennie is seen attired in and promoting French haute couture luxury giant Chanel's "COCO CRUSH", their signature jewelry line
The singer is the head global campaign model for Chanel's line and promotes statement pieces from the collection with innovative poses that showcase all the jewels she wears during the photo shoot.
Jennie sports six different looks, from relaxed and sophisticated to natural and high-end. According to the singer, jewelry is an indispensable part of styling.