Music
BLACKPINK Becomes Only K-Pop Band With Two Music Videos 'DDU-DU DDU-DU' And 'Kill This Love' That Have 1.5 Billion Views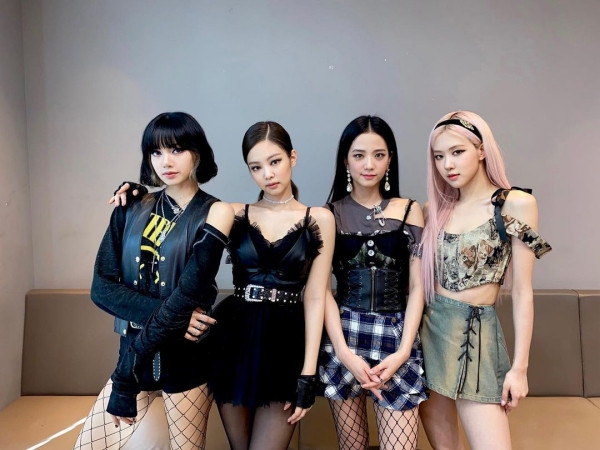 Famous as one of the biggest and most famous girl groups in the world, K-pop group BLACKPINK has added yet another record to their list of accolades.
The music video for their hit number "Kill This Love", which was released April 5, 2019, has earned a new record on YouTube. The mv has surpassed 1.5 billion views on the online video sharing platform.
The girls achieved the feat in two years and nine months of the mv's release. It is now the second music video by the band to get 1.5 billion views on YouTube after BLACKPINK's mv for the 2018 hit single "DDU-DU DDU-DU" also achieved the same feat on the platform.
BLACKPINK's official social media handles confirmed the achievement by writing that BLACKPINK's "Kill This Love" music video has hit 1.5 billion views on YouTube. The note also thanked the K-pop girls' group's worldwide fans, knowns as BLINKS.
Meanwhile, the BLINKS have been demanding a comeback by BLACKPINK. It has been almost two years since the band's full-group music release. There is still no update from YG Entertainment, the group's agency to date.
BLINKS trended #WeWantBlackpinkMusic on Twitter yesterday demanding a response from the entertainment company about the group's plans.
The hashtag entered global trends with over 300,000 tweets all worldwide, which for BLACKPINK's agency to release replies and a statement regarding their group plans. The tweets also asked for updates as YG Entertainment has been stalling, halting, and delaying the long-awaited comeback by the group.
Fans wrote comments such as how they will save money for new music by BLACKPINK rather than spending money on new merchandise. BLINKS also asked YG Entertainment to not waste the group's great potential.
Meanwhile, the four members are keeping themselves busy with individual ventures. The oldest member, unni, of the band made her acting debut recently in the controversial ongoing K-drama "Snowdrop".
The youngest member, maknae of the band, Lisa has been breaking multiple records left, right, and center after making her solo debut with mini-album "LALISA". It included two songs, the eponymous title track and "Money". She was also a part of the 2021 collab chartbuster "SG" with Ozuna, DJ Snake, and Megan Thee Stallion.
ROSé and Jennie are involved in promoting the luxury brands that they are global ambassadors for and featuring in several famous magazines for the same.