Celebrity
When I.M & Kihyun Of MONSTA X Comically Pulled Out Phones Mid-Show To Pay Vehicle Tax After Hearing Deadline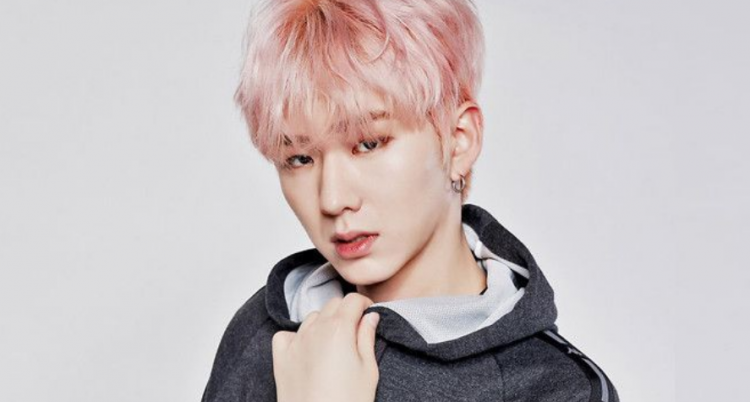 MONSTA X's I.M and Kihyun caused a laugh riot recently with their hilarious reaction and comical action.
During a recent broadcast of MONSTA X's radio program "Midnight Idol" on Naver Now, host Kihyun read a listener's comment that said it was the last day to pay the vehicle tax, and if the listeners, including Kihyun and I.M, had not paid it yet, they could ensure to do so before midnight.
Even while reading this comment by the audience, Kihyun looked worried and froze up and quickly looked towards co-host I.M and asked him if he had paid the tax. Seeing the question on the screen, I.M also gasped and both the artists quickly took out their phones and started to search for ways to make the payment for their vehicle tax.
Kihyun exclaimed that at the point it was just a little over 10 PM while looking for reminders on his phone. On the other hand, I.M. kept on saying if it was actually for real.
Things became comical to watch when a shocked and disbelieving Kihyun found the income tax he owed for the previous year while searching for a way to pay his vehicle tax. Luckily after a few moments, Kihyun found the vehicle tax on the tax service platform. He promptly told I.M where it could be found, while the latter exclaimed that he was thinking of calling his lawyer.
Kihyun, seemed to take control of the situation at hand, showing his skill at handling things efficiently, by asking the filming staff to give him 30 seconds. However, things didn't go off as smoothly as he had thought they would, because after a few moments he looked surprised that the payment did not go through.
Finally, the two hosts thought it would be a better idea to take care of the pending payment after completing the live radio broadcast. But, even as they continued with the program, I.M suddenly got worried again and asked if there was a vehicle tax auto-pay enrollment. Kihyun replied by saying they would look into it after the next song on the queue went on air.
Soon enough, as the next song was played on the radio, the duo again got engrossed in their phones, trying to figure out the vehicle tax payments, with I.M making a phone call, presumable to his accountant.
Finally, when the pair returned on air after the song, Kihyun questioned I.M if he had managed to take care of the issue, and the latter replied that it was being taken care of. Kihyun went on to say that his vehicle tax was included in payments because he has a lease on his car, so his tax is included in his monthly payments, to which I.M just reacted by saying that it was too much information!
The segment might have been panicky for the two artists from MONSTA X, but for the viewers, it made for a fun watch!