Celebrity
MONSTA X Members Share Surprising Story During Filming Of 'GAMBLER' MV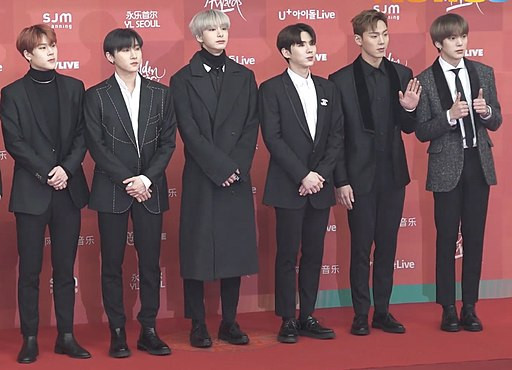 A sneak peek of MONSTA X's behind-the-scenes stories were shared from the filming of their latest music video.
On June 16, during the broadcast of KBS Cool FM's 'Kang Han Na's Volume Up,' Joohoney, Kihyun, and Minhyuk of MONSTA X appeared as guests in the show. They talked about their new album titled 'One of a Kind,' their teamwork on making the album, and more.
In one of the scenes in their new music video,' GAMBLER,' Minhyuk has to grab his co-member Kihyun by his collar. Minhyuk commented that he did not know that there was a scene that he has to hold someone in their collar.
However, Minhyuk thinks it was funny at first. Kihyun replied that he knew it was on the storyboard of the music video. Surprisingly, what he did not see that it is one of the significant part of the video.
The director filmed the scene for too long, which made it hard for them. They were all exhausted and having a hard time. Minhyuk and Kihyun wanted to keep it short and finish quickly burn Hyungwong kept laughing and made the job more time-consuming because of the constant bloopers.
Regarding the secret of their teamwork, Joohoney answered that he thinks that it is because they have performed so many concerts together. Doing a lot of shows also improves teamwork and communication.
When the group encounters an upsetting moment, they talk about it right away and resolve the problem. They do no leave something unresolved.
Lastly, Kihyun butted in and said that he wanted to try something like operating heavy machinery. He wanted to have an operating license for heavy machinery, a commercial driver's license, and an excavator license.
Joohoney then added that he wanted to achieve a cuisine certificate because he wanted to be a sweet guy. However, he has lost a lot of interest these days.