TV
K-Pop Artist Taeyeon Of Girls' Generation To Host 'Queendom 2'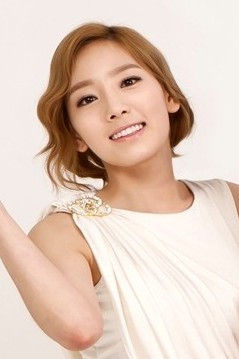 Mnet television program Queendom's production team has shared a statement that K-pop artist Taeyeon of Girls' Generation is chosen as its host for the upcoming season two.
The team cited the success of Taeyeon as a solo artist after her debut with Girls' Generation, as the reason for appointing her as the host for Queendom.
The official statement said that after successfully debuting in 2007 through the global K-pop girl group Girls' Generation, Taeyeon became a musician who has held on to her position in the music industry as a high-ranking solo artist for 16 years, while being known as a vocal queen who is reliable with her rich and diverse musical world.
Moreover, as a role model who junior girl bands want to emulate, the production team anticipates that she will offer a varied role beyond just that of the host of the program. Taeyeon is a representative artist who leads global K-pop, and she has a vast range of music domestic and international fans.
The news comes just a few days after Mnet confirmed that Queendom's second season was in the works and confirmed to launch in 2022. A representative of Mnet had earlier told Star News that the format and exact date are still not decided. However, Queendom 2 is slated to start filming in February.
Queendom played out as a comeback battle between six female K-pop bands that initially aired in August 2019. The first season of the show featured (G)I-DLE, OH MY GIRL, MAMAMOO, Lovelyz, AOA, and singer Park Bom.
Due to the popularity of Queendom, Mnet went on to release spin-offs such as Road to Kingdom and Kingdom: Legendary War, however, this time with male K-pop acts.
Meanwhile, Taeyeon had recently expressed anger due to the recent death of a horse during a stunt scene in the K-drama "The King of Tears, Lee Bang Won". The singer wrote on her Instagram story that her heart ached and she was in tears as she found it difficult just to watch the video. She could not believe they are executing a drama like that in the age of today.
The artist found it an unthinkable thing to do to an animal and to a human. She asked if there was there anyone who ran and checked the horse's state right after this incident? Taeyeon also questioned whose idea to go on filming under such unreasonable conditions.