Celebrity
BTOB Poses For Beauty+, Talks About Their Experience On Mnet's 'Kingdom'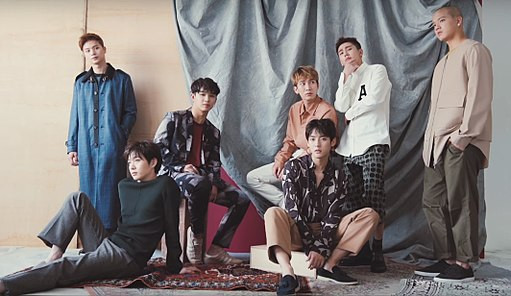 BTOB talked about their experience when they competed on Mnet's 'Kingdom: Legendary War' after the pictorial for Beauty Plus.
BTOB recently celebrated the 10th year of their career and appeared on the idol competition show as one of the most senior groups out of all the participants. Despite the show's pressure, the members of BTOB stated that they gained plenty of lessons from the program and considered it a valuable experience.
Minhyuk commented that he had been vocal about wanting to compete on the show, and he has been actively trying to talk with his bandmates into doing it. He added that he thought it would be an excellent opportunity to show a new side of BTOB.
He had faith in his fellow members and personally persuaded the agency and the other band members to appear on 'Kingdom.' While looking back on the group's performance during the competition, Minhyuk was glad that the people recognized that BTOB is good at everything.
On the other hand, Changsub confessed that he had been adverse to the idea of the band competing on 'Kingdom.' At First, he had negative thoughts about being on 'Kingdom' because he felt that there would be nothing for the group to gain and only a lot to lose.
However, Changsub eventually became invested in the program as time went on. In the beginning, he did not felt nervous because he does not feel any pressure when doing a good job. But, moreover, he added that during the final performance, that is where he felt uneasy.
Finally, Peniel reflected on how he was changed when he is together with the rest of the group. He hails from Chicago, and people from his place do not pay that much attention to those around them. So when he entered BTOB, he thinks that he is not alone and had to think about his fellow members.