Celebrity
BTS's Jin Surprises Celebrity Chef Lee Yeon Bok With Gift Of Fresh Strawberries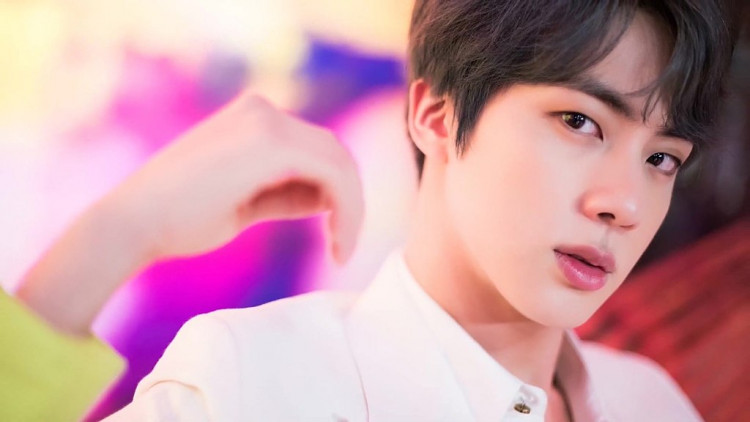 South Korean-Taiwanese TV personality and chef Lee Yeon Bok recently revealed that BTS band member Jin showed up at his home with boxes of fresh strawberries.
The famous chef disclosed on his personal Instagram handle that Jin called him up on Sunday, January 16, late at night after 10 PM. When his phone rang, he saw that it was none other than the "Super Tuna" singer.
When Lee Yeon Bok took the call, Jin asked him where he was, and when the chef replied that he was at home, Jin said that he would be right there.
On asking Jin why was he coming over, the singer replied that he had some delicious strawberries and asked the chef to eat them while they were fresh.
According to the TV personality, the BTS singer seemed to have just left his home, going by the casual clothes he was wearing. Once Jin gave him the strawberries, he said that he would contact Lee Yeon Bok later, and headed back.
The celebrity chef seemed super touched and emotional with Jin's gesture and wrote on his Instagram that he loves Jin and is really touched because Jin thinks of him like this.
The two, Jin and Lee Yeon Bok, first met on the JTBC program "Please Take Care of My Refrigerator". The duo has repeatedly showcased their friendship with social media posts.
Incidentally, Jin also gifted BTS co-member J-Hope fresh strawberries that he had himself handpicked from his uncle's farm. Previously, in an Instagram post on January 14, Jin was seen in a greenhouse that was full of strawberry plants.
Furthermore, after J-Hope had revealed Jin's gift of strawberries, there has been a sold-out effect online for Durihyangs, which is the type of expensive, large strawberries, the kind that Jin gifted J-Hope.
Meanwhile, Jin's character "Hwan" has become popular after the release of the "7 Fates: Chakho" webtoon on January 15, once fans and the audience has been able to see the drawn versions of BTS members. One of the Chakho characters immediately became popular. It was Jin's"Hwan", the handsome archer, which quite resembles real-life Jin and looks insanely handsome.
In fact, even in the description of Jin's character in the webtoon, a lot of emphases is made on his facial features, no doubt inspired by the beauty of the "Worldwide Handsome" singer.