Celebrity
BTS's Jin Donates Money To Organization That Rescues Dog Victims Of Animal-Testing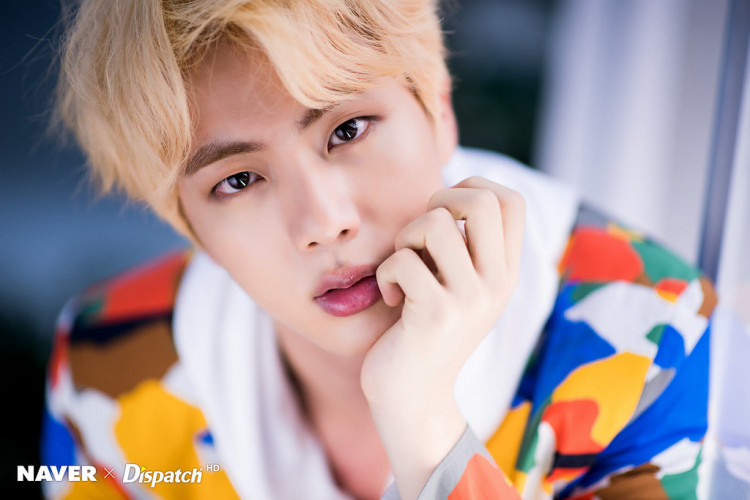 BTS band member Jin is one of the few celebrities from Korea who are part of the UNICEF Honors Club. Being a part of this club indicates that the "Super Tuna" singer has made donations of over 100 million won. For years, he has made monthly contributions to the organization. As Jin has previously said, his father always taught him to be kind and generous.
Now it has come to light that Jin makes silent donations to many more organizations. It was recently revealed where Jin spent the prize money that he received for taking part in the variety show "You Quiz on the Block" with other BTS members last year in March. At that point, he had joked on Weverses that he was going to use that money to make a money bath.
Now, it has come to light that the super adorable K-pop idol spent that money on the welfare of dogs, and also bought snacks for them.
The organization called Beagle Rescue Network created a post recently about having received a donation from Jin. In the post, they thanked Jin and also attached a few photos.
The Beagle Rescue Network is not just another dog shelter, rather it saves the breed of Beagles dogs from animal testing and also raises awareness against it. Due to being a forgiving and docile breed of dog, beagles often become reckless animal testing victims.
Incidentally, Jin has also donated to another dog shelter with a cause in the past. In fact, the artist's own dog, Jjangu, who passed away in 2017 was adopted from an abandoned shelter, when the fur baby was very weak and sick. Jin's family loved and healed the dog to the best of health.
Jin has also donated 322 kilograms of dog food, food bowls, and blankets for another animal shelter for lost animals.
The singer is the most kind-hearted. Not only had he adopted and healed a weak and sickly dog to complete health and became its loving master, instead of buying a fancy breed, but he also donates to dog shelters. That's Jin for you!
In other news, the handsome artist was recently seen in a Bangtan Bomb where he was throwing shoes in front of BTS leader RM, who was doing a photo shoot. Apparently, he was doing it to make the whole shoot and ensuing captures of RM even more fun.