Music
BTS Has Already Broken 5 New Records In 2022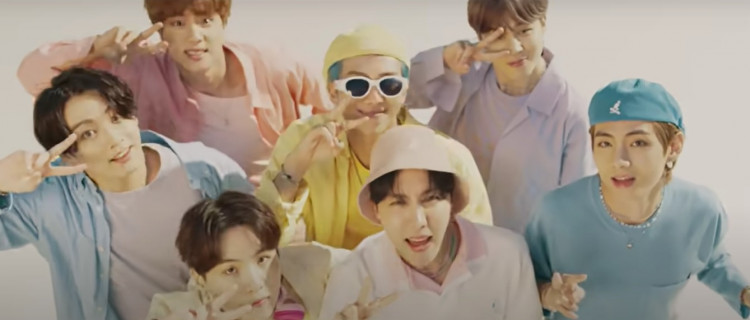 BTS is the biggest K-pop band not without a reason, and time and again they prove why they are at the top of their game. It has still not been 15 days into the new year, and the Bangtan Boys have already set five new records.
Here are the five new records that BTS has already set within the first two weeks of 2022.
1) BTS reached 45 million monthly listeners on Spotify
The band is the Korean act with the highest monthly listeners on the giant streaming platform. They crossed 45 million monthly listeners on January 8 KST.
2) "The Best" Album Surpassed 1 Million Copies On Japan's Oricon Singles Chart
The band's second compilation Japanese-language album achieved the feat on January 6. It is the first time that a K-pop group's album has sold more than 1 million copies on the Japanese chart.
3) "Dynamite" is the first and only K-pop song to spend 500 days in a row charting on the Spotify Global Chart
The group's first-full megahit single in English-language achieved this feat on January 5. Incidentally, "Dynamite" is still charting at No. 71. It is also the longest-running Korean song in the history of the chart and has more than 1.1 million filtered streams.
4) V's "Christmas Tree" debuted on No. 1 on a Billboard chart
The original soundtrack "Christmas Tree" sung by V for the K-drama series "Our Beloved Summer" went straight to the No. 1 rank on Billboard's "Digital Song Sales" chart on its debut.
TaeTae is now the first soloist from Korea to debut a solo song at No. 1 in the history of the chart, that too a Korean OST which also makes it the first Korean OST to reach this rank He also became the first Korean soloist for ever debuting on Billboard's "Hot 100" with an OST. With "Christmas Tree", V also reached the new peaks of No. 1 on the "Emerging Artists" chart and No. 57 on the "Artist 100".
5) SUGA reached 11.1 million monthly listeners on Spotify
The BTS band member reached a new peak on Spotify after the release of "Girls Of My Dream", a collaborative single with Juice WRLD. He is now the Korean male solo artist and the 5th Korean artist overall with the most monthly listeners on the streaming giant.
With five new record breakers within the first fortnight of the year itself, the tally is already slated to go skyward by the end of 2022.