Celebrity
Has BTS Been Racist Toward Sza?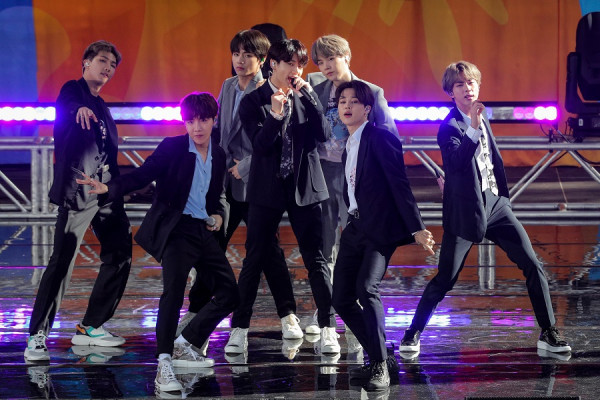 BTS is now under fire for the "they did not care" comment Sza made regarding her meeting with the K-pop group, resulting in racism accusations. However, it looks there is just a big misunderstanding.
BTS attended Harry Styles' concert, along with other VIPs. Though it was the former One Direction member's event, V stood out and interacted with fans and fellow performers, Lizzo and Sza.
Knowing how respectful V was to others, despite the cultural and language gap, he accompanied Lizzo throughout the concert. He even hugged Sza so that she would never feel left out.
Lizzo, evidently, enjoyed his company as seen in the now-viral videos of them online. Fans and even nonfans commended the 25-year-old vocalist for his sweet gestures.
However, as Sza made a "they didn't care" comment about her interaction with BTS, it misled everyone. The group ended up receiving a lot of racist comments.
She answered fans' questions about meeting BTS but said: "they didn't care." She later explained that they did not know her, though they were still nice.
Later, AllKpop noted she made a lie that she did not have any interactions with Jin, Suga, J-Hope, RM, Jimin, V and Jungkook, though there were clips that proved V hugged her. With that said, her fans started to criticize the idols and threw racial slurs at them.
As expected, ARMY jumped to the group's defense, along with Styles' fans. They held the now-viral videos as their evidence to protect the "Butter" hitmakers' image, per HITC.
Some suspected that the language barrier between the two parties might be the reason for the minimal interaction. The concert, too, could be too loud for them to hear each other.
Add to that Styles was upstage and performing; nobody wanted to miss his performance. Just like BTS, Sza also received a huge amount of hateful comments, so her BFF, Lizzo, could not help herself but step in.
Lizzo confirmed that the now-deleted "they didn't care" comment happened. She even explained that she even sang Sza's hit song, "Kiss Me More," in V's ear to make him remember her.
She, then, used the hashtag #LEAVESZAALONE. Anyhow, ARMY had no plans to back down and made Sza remembered that J-Hope played her song on the livestream of his birthday.
At the time, she even reposted it on her Instagram stories. Fans used this as another evidence to prove that BTS knows Sza and even appreciates her work. (Business Times)